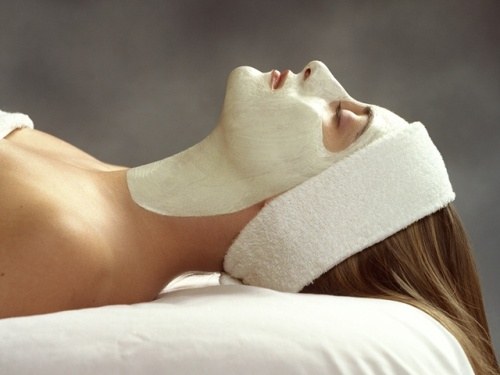 Yeast is a vitamin and nutritious product that has a softening and cleansing effect on the skin. Moreover, they tone it, improve blood circulation and metabolic processes. Yeast masks are simple and inexpensive to make. At the same time, they give a tremendous result.
For any type of skin, a vitamin yeast mask is ideal. For its preparation you need to mix 1 st.l. baker's yeast with freshly squeezed fruit or berry juice. So, for example, for a fatty and combined type is useful raspberry, cranberry, cherry and apple juice. In turn, owners of dry skin can safely use bananas, peaches, melon and apricots. Stir well the ingredients, you should get a homogeneous mass. Place the container with the finished product in a water bath and hold for a few minutes. Then apply to a clean skin with an even thin layer. If desired, you can enrich the composition of 10-15 with drops of an oil solution of vitamin A or E.
To make a mask for oily skin, dilute 1 st.l. yeast with warm water until a creamy consistency is formed. Add the resulting mass of 1-2 tsp. lemon juice and whipped egg whites. Thoroughly mix all ingredients and apply to the face, avoiding the area around the eyes and mouth. The mask should be kept at least 15 minutes. Lemon juice can be replaced with 3% hydrogen peroxide. This yeast mask perfectly cleanses and narrows the expanded pores, removes black dots and regulates the work of the sebaceous glands.
To care for dry skin type, stir 1 st.l. yeast with the same amount of olive oil. Before applying the mask, wipe the face with milk cream or warm milk. Apply an even layer on the skin and wash it off in 12-15 minutes. Mask, prepared according to this recipe, intensively moisturizes and nourishes the skin, gives it incredible softness and elasticity, and also removes the feeling of tightness.