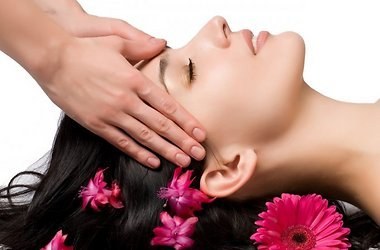 Withering of the skin and the appearance of wrinkles can be significantly delayed, if you take care of your face with youth. But if wrinkles begin to appear, you must take proactive measures.
It is not necessary to go to the services of plastic surgeons or to go to expensive sessions of hardware cosmetology. You can restore your skin and home with natural remedies.
Маски от морщин будут очень эффективны, если делать их курсами, по 15-20 раз для каждого вида маски. Регулярность имеет большое значение. Чтобы процесс регенерации кожи шел активно, надо накладывать маску 2-3 раза в неделю. После окончания курса можно начинать другой состав, при этом легко будет понять, какие из масок более эффективны, и в последующем использовать их повторно.
Traditionally in the home cosmetology To eliminate wrinkles, raw eggs are used, the yolk is more suitable for dry, normal skin, and the protein is good for oily, combination.
A time-tested mask is made from half a raw yolk, a spoonful of olive oil, half a spoonful of lemon juice, and it is, in fact, natural mayonnaise. All components are whipped, the mixture is distributed over the face with a brush and the standard 20 min. It is washed off with a sponge impregnated with warm water or warmed milk, if the skin is especially dry.
The yolk works very effectively with carrot juice and cream. For this nourishing and smoothing wrinkle mask you will need a whole yolk and a teaspoon of cream and fresh carrot juice. Remove the remnants of this mask is recommended by a swab dipped in vegetable oil, and then washed with cool water.
Excellent combination of yolk with honey. There is even such a mask, the remains of which can be stored in the refrigerator and applied the next time, which is the exception for domestic masks. On a spoonful of natural honey and glycerin it is necessary to mix and grind with a fresh yolk. This mask can be held on the face for half an hour, washed off with lukewarm water.
With natural honey, egg white is a good match. A simple mask is easy to make from a spoon of honey, whipped protein and flour. Flour is needed to create a consistency of a batter. This mask rejuvenates the skin and removes wrinkles. Oat flour effectively affects the skin. It is easy to prepare from ordinary flakes "Hercules", their resins in a coffee grinder. Two spoons of this flour should be mixed with a well-beaten protein, evenly applied to the face for about 15 minutes. This mask cleans well, smooths the skin, gives it firmness. This composition can be enriched with a spoonful of liquid honey.
Another effective mask against wrinkles is done with grated carrots. The cleared juicy carrot should be finely grated, mixed with raw protein, add a spoonful of milk and a pinch of starch. Masks with protein should not be done too often even with oily skin, but if necessary, yolk masks can be applied to a particularly dry skin even after a day.