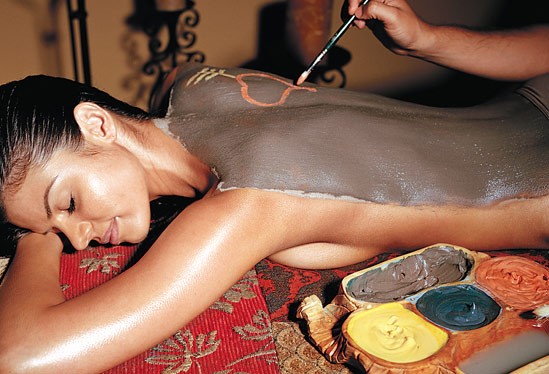 Прекрасным средством от целлюлита и лишнего веса является обертывание с глиной. Целлюлитом могут страдать женщины разных возрастов, этому подвержены и молодые девушки.
Благодаря глине можно легко исправить положение. Этот метод используется в каждом салоне красоты. Но так, как многим не совсем подходит цена в таких заведениях, вполне возможно научиться делать такие обертывания дома.
Which clay is most suitable for this purpose? White or gray-blue, that clay, which is extracted from the very depths of the earth, because it contains the greatest amount of useful substances and minerals.
There are two important rules for those who are going to do such procedures. The first – when the decision is made, then you should be adjusted to bring the matter to the end, that is, if the procedures should be done no less than 15, then in no case should you stop at half. The second is to take care of the quality of the clay. It is desirable to buy it in pharmacies, but not in the markets.
To make a clay wrap it is necessary to steam out and clean the skin well. Dilute the clay with water to the consistency of sour cream, soak the mixture of sheets and wrap it all over the body. Top the food film.
Lying under the blanket with clay on the body need minutes 20, completely relaxed. Thus it is necessary to drink more liquid. After the procedure, a warm shower and massage.