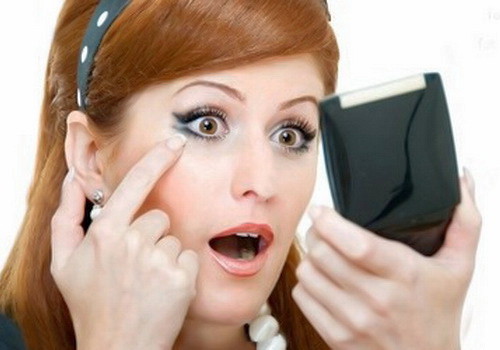 Современные девушки не представляют себе жизнь без косметики. Пудры, тональники, тушь, тени – все это закупоривает поры и не дает коже дышать. Если кожа не получает достаточно кислорода, она теряет свою упругость и становится дряблой, быстро стареет. Таким образом, девушка внешне увеличивает свой возраст.
Heredity
Heredity is the most important factor. If your grandmother looked young for a long time, you can be envied. After all, unfortunately, there are girls who look much older than their real years. Excess weight also changes the appearance of a person and is not in the positive side.
Bad habits
They bear extremely negative consequences. The color of the face changes, the voice becomes coarser, bruises and swelling appear. The body is gradually depleted.
Уход за внешностью
Каждая девушка хочет обладать всей существующей на земле косметикой, чтобы сделать свою внешность модельной. Однако в реальности такое стремление не оканчивается успехом. Косметика создана для того, чтобы подчеркнуть естественную красоту. Многие тени, румяна и помады неуместны для повседневного использования. Очень легко перестараться с макияжем и превратить себя в куклу.
Dress properly
Wear clothes according to age. An inappropriate thing can make even the youngest girl grow old. Do not follow blindly fashion, choose clothes according to style and type of figure.
Life
Such is modern life. It requires a person to constantly rush and keep in a stressful state. Fast rhythm, sleep and nutrition disorders, will certainly affect the appearance. Modern man is aiming for a speedy result, he wants to get everything right away. Aspiration for material prosperity turns people into robots, compelled to forget about the consequences of such a life.