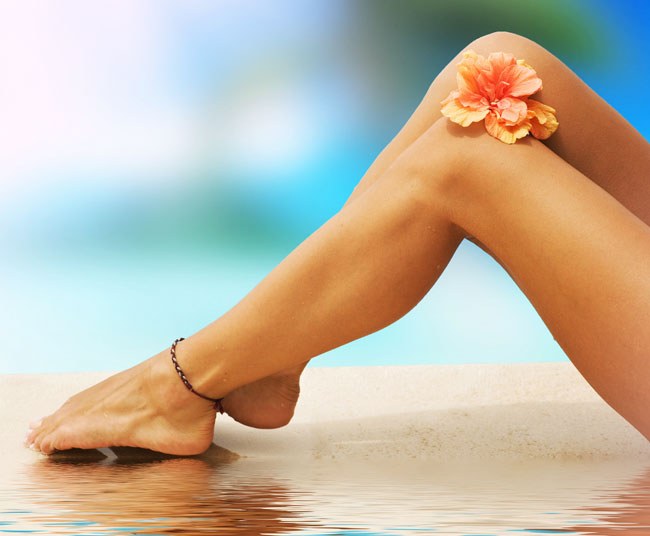 Depilation with a special cream is one of the most effective methods of removing unwanted hair on the body at home. But, like many other methods, depilatory creams have their pros and cons, one of which is an unpleasant smell.
Principle of the depilatory cream
Removing hair on the body with a cream differs from other methods by its effect. The cream does not affect the hair follicle itself, but only on its stem, which is located on the surface of the skin.
The composition of the cream includes weak alkaline ingredients, which have such a sour aroma. When they get on the hair, they destroy the bonds of kerotene, of which the hair shaft consists. It is sufficient for several minutes of direct action to completely dissolve keratin and remove the hair from the surface of the skin.
Do not neglect the testing of the cream on the skin, because the dermis is very susceptible to the substances that make up the creams, especially alkalis.
Плюсы депиляционных кремов
To the most significant positive effect of using the cream to remove unwanted hair can be attributed to the painlessness of the procedure. This allows you to use it for women with sensitive skin.
You can also note the relative availability of depilatory creams, if compared to put the price of procedures for beauty salons – laser hair removal and other expensive procedures.
The ease of use and simplicity of the procedure is another important addition to the depilation cream. Remove unwanted hair is possible in domestic conditions.
The smell of depilatory cream
To drawbacks of depilatory creams it is possible to attribute first of all a specific smell. This phenomenon is associated with the use of chemicals that have low acidity.
Manufacturers strive to increase the effectiveness of creams for depilation all the time, and as a result they constantly increase the aggressiveness of the ingredients that make up their composition, which negatively affects the skin condition.
Depilatory creams without fail have in their composition thioglycolic salt of potassium and sodium. These elements allow to eliminate the connection existing between the keratin fibrils of the hair.
Very often, creams penetrate very little into the depth of the hair, which is why, during the procedure, a small part of the hair shaft that is directly in the skin is destroyed. Exclude from the composition of this substance is completely impossible, as well as to eliminate the unpleasant odor that is inherent to it. Even the use of various perfumed fragrances can not do it completely.