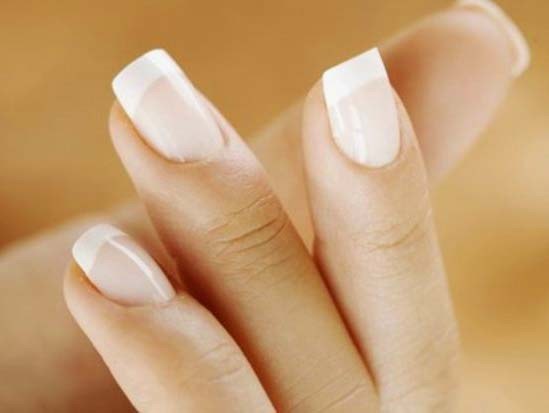 Accurate nails of a neutral flesh tinge with a white smile and a glossy finish – this is the classic of the manicure. The popularity of the French jacket is easy to explain: it looks good on nails of different lengths and is suitable in almost any situation.
The story of
Laziness is the engine of progress. This rule can be safely applied to the French manicure. The fact is that from the second half of the twentieth century Hollywood actresses began to enjoy increased demand. Frequent shooting, lengthy photo shoots, premieres, film festivals and participation in television shows required a constant change of images. To recolor nails with colored lacquer in tone to each new dress was tiring and too expensive. Then the head of the American cosmetic company ORLY Jeff Pink comes to mind a brilliant idea: only natural nails remain relevant always.
As a master of nail art, Jeff paints the nails of the model in pastel color and gives off the tip of the nail to the white. The original name for the new manicure sounded like Natural Nail. With the support of Hollywood stars, Jeff Pink travels to the capital of Paris and repeats his success. Natural Nail manicure spreads through beauty salons at high speed, goes to the Parisian catwalks and sets. Already on his return to his homeland Jeff finds out about the colossal success of his idea and decides to change its name. Taking into account the stereotype that everything French is prestigious, he calls his manicure in honor of this country.
How to make a jacket on your own
To create a jacket it is not necessary to have long nails, but their condition plays an important role. First, prepare a warm bath of chamomile broth and hold in her hands 5-10 minutes. This will strengthen the nail plate and soften the cuticle. Dry your hands after the procedure.
Apply a special cuticle on the base of the nails. After 5 minutes, carefully slide the soggy skin to the nail bed using an orange stick. Remove all unnecessary manicure tweezers or scissors. Correct the shape of the nails, making them the same on all fingers. Apply a clear base lacquer.
If you first do a jacket, use adhesive strips that you can buy at a cosmetic store. More experienced girls can draw a smile by hand. Lacquer white paint over the tip of the nail, drawing a smile. If necessary, gently wipe the pattern with a cotton swab dipped in a nail polish remover. Wait until the "smile" is dry. Cover the whole surface of the nails with a pale pink, beige or cream varnish. If desired, a fixing layer can be applied from above.