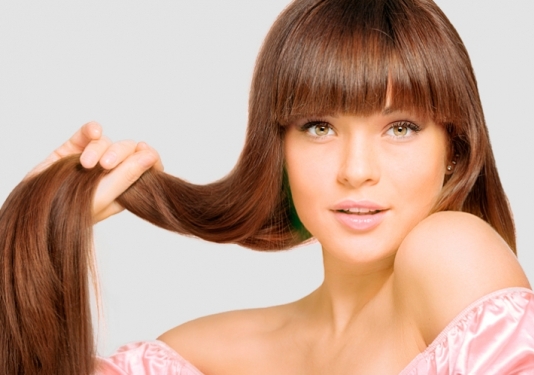 White clay is a natural material that contains a huge amount of microelements useful to the human body. These include potassium, calcium, magnesium, zinc, nitrogen and many others. The main advantage of white clay is a good drying and cleansing effect.
White clay is often used to treat dryness and fragility of hair, and it copes wonderfully with these problems. In addition, kaolin can be used to combat dandruff, regulate the work of the sebaceous glands and strengthen hair. In addition, in the composition of white clay, there are substances that have a bactericidal effect.
For prophylactic purposes, a mask of white clay is enough to do once a week. If you need cure dandruff or repair damaged hair, do two sessions per week.
The mask is prepared very simply and the process does not take much time from you. You need to dilute white clay with water in ceramic or glassware. You should get a lot of homogeneous consistency. The finished compound is applied to slightly damp hair, cover with a food film, and wrap your head with a terry towel. After half an hour, wash off the mask with plenty of warm water. If desired, you can apply a balm to your hair.
People with a greasy hair type are advised to add a few drops of lemon juice to the mask. Also allowed the use of essential oils of cedar, juniper, jojoba or cypress. Instead of ordinary water, you can use a decoction of lime flowers, chamomile or nettle.
Strengthen the hair will help the next mask: mix kaolin with water, egg yolk and burdock oil. Spread evenly over the entire length of the hair and soak for 20 minutes. Repeat the procedure twice a week to achieve a visible result.