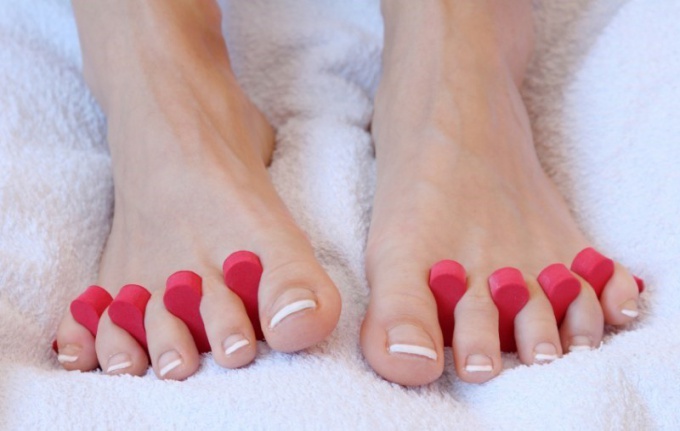 Classic edged pedicure has a number of advantages and disadvantages, as well as hardware. In addition, each of these types of pedicure is suitable for a certain degree of neglect of the legs, which should be taken into account when comparing procedures.
Instructions
The usual (edged) pedicure is a dangerous kind of pedicure. First of all, sharp tools are used: tongs, foot grips, blades, scissors, which can easily be injured. Secondly, in inexperienced hands such pedicure can become very dangerous for health. On the other hand, very neglected legs can not be handled well with a pedicure machine.
Hardware pedicure – safe and affordable in the home
conditions
way to get your feet in order. Even the most simple apparatus for home pedicure contains in the kit a few of the most basic attachments with which you can carry out the procedure. The only disadvantage of this type of pedicure is the little experience of the master. If the pedicure machine is too powerful, then there is the risk of "cutting down" too much of the epithelium.
An edging classic pedicure requires a thorough softening of the skin. First make a warm bath for the feet. With a steamed skin is removed with a hard grater or pumice top epithelium. If there are neglected calluses and corns, they are cut with a special pedicure blade layer by layer. Then they process the nails:
remove the cuticle
, cut the lateral ridges if necessary, cut off the nails. If required, remove and hair on the toes. The last step is the treatment of the feet with cream or gel. Hot baths for legs are contraindicated for people with joint diseases, blood stasis, varicose veins. That's why an edged pedicure is not a good option for them.
The hardware pedicure does not require thorough skinning. First, the legs are first treated with an antibacterial compound. Secondly, it is an emollient. Thirdly, the device on small turns can not cause damage to the skin. A huge advantage of this type of pedicure is the ability to reach hard-to-reach places. For example, between the toes, under the fingernails, in the corners of the nail plate. The hardware pedicure has no contraindications.
For those who do not fit either edging or
hardware pedicure
, it is worth paying attention to the European pedicure (dry technique). Cuticles on nails are cleaned with a special tool, nails are filed with a nail file. The corns and calluses are removed with a safe pumice stone and a brush. The whole procedure is accompanied by a foot massage, which gives a good flow of blood to the legs. This type of pedicure is the safest and easiest. In addition, the feet are lubricated with a nutritious cream.