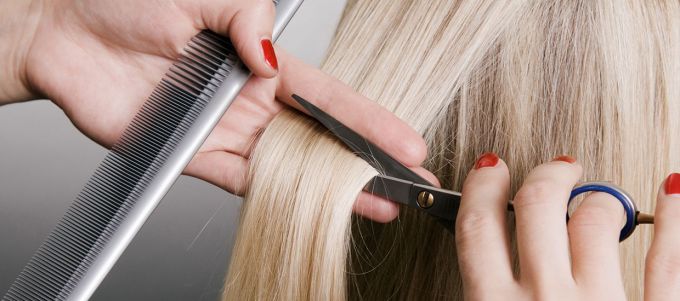 Since ancient times, hair has been attributed to magical abilities that connect man with subtle matter. For a long time people have noticed the influence of the phases of the moon on the growth of hair, and in our time it has only been confirmed. Proceeding from this, the Lunar calendar is annually created, which tells about the most favorable and not very days for hair cutting.
Initially, it was noted that any haircuts are better done during the growing moon. At this point, hair grows heavily, the hair cells are well updated. Therefore, it is practically impossible to harm them. As for the phase of the waning moon, then at this time you can visit the hairdresser to eliminate brittleness and hair loss, as well as to give them shine and silky.
According to the Lunar calendar of 2017 haircuts, October stands out as a month when a woman can show all her beauty and elegance. At this time, it's best to work on your hair. With the onset of autumn, they become brittle and very often begin to fall out. Therefore, be sure to use nutritious and regenerating masks. And for the right visit to the hairdresser, use the Lunar calendar for October.
The most favorable days for hair cutting and hair coloring in October:
The first week is Monday 2 October, Tuesday 3 October, Saturday 7 October and Sunday 8 October;
The second week is Tuesday 10 October, Thursday 12 October and Friday 13 October;
The third week is Monday 16 October, Tuesday 17 October and Wednesday 18 October;
The fourth week is Monday 23 October, Wednesday 25 October, Thursday 26 October and Tuesday 31 October.
These days you can do different extravagant haircuts and hairstyles, styling, coloring and perm hair. You can also improve the scalp with nourishing masks and lotions.
The remaining days in this month are unfavorable, and it is undesirable to do any manipulation with hair.