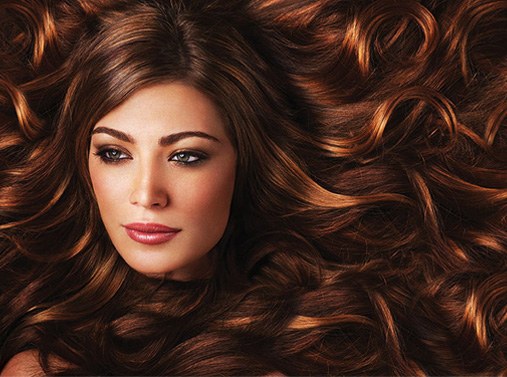 Hair extension is an excellent opportunity to give your hair the desired volume and length in a short time. Luxurious shiny head of hair will dramatically change the appearance in just a few hours. And properly selected materials and method of building will allow you to keep your own locks healthy.
Types of donor hair
Hair for extension is classified by region of origin. The most affordable, but at the same time the most low-grade is considered to be Asian hair. The cheapness of this material is due to the low quality and surplus in the market – the low level of income and the densely populated territories compel the people of Asian countries to regularly give their hair. In this case, even hair taken from hairbrushes can go, so it's not necessary to talk about the high quality of donor curls.
Even if the strands have a magnificent appearance just before the build-up, they shine and stream, after the first washing of the head they will get confused and swell in different directions. This happens because the composition applied to the hair before selling is washed off, and the multidirectional hair tangles.
European hair can be not only from Europe, but also from Latin America. On the market, their number is small. This is due to the fact that in Europe few people will give up their hair for a few dozen dollars. It is especially difficult to get light European strands, as there are few natural blondes here.
For their silkiness and softness, stylists around the world appreciate Slavic hair. They are easy to color, styling and do not lose their qualities even with prolonged wear. All this makes the choice of Slavic strands optimal.
Types of extensions
From the technique used in securing donor strands, depends on the state in which natural hair will be after removal of the accreted.
With a cold build-up, the strands are attached with small metal clips. In this case, you can use both natural and artificial hair. The main disadvantage of this type of buildup is high traumatism – hair prone to brittleness and dryness, after removal of accrued strands need such caring procedures as enhanced treatment in the salon or biolamination.
The technique of hot build-up assumes fastening of donor strands with the help of thermo-clamps and keratin. Native and scalable hair are welded together, the attachment point remains invisible. This type of building is valued for its quality and speed, but its frequent use entails damage to the ends of natural hair.
The most popular method today is tape stretching. It is absolutely safe for hair and is suitable even for thin and brittle strands, since fastening takes place without the use of metals and high temperatures. Very thin elastic ribbons completely imperceptibly fix the donor strands, and the use of exclusively Slavic hair makes caring for the hairdress unpretentious, and the laying is reliable.