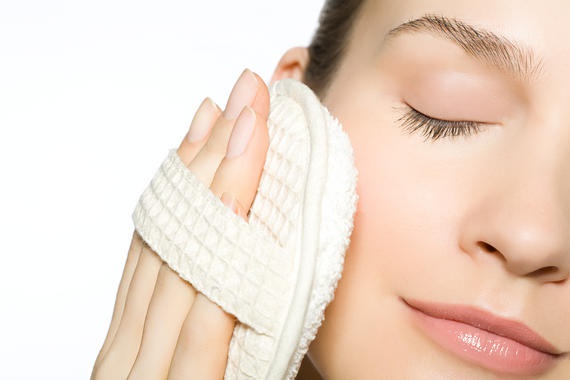 Expanded pores on the face are a great aesthetic trouble for women. It is generally accepted that adolescents and young girls are more likely to face the problem of extended pores, however, enlarged pores can also be a sign of fading skin.
The reason for the expansion of the pores in most cases is the excessive work of the sebaceous glands. The costs of the sebaceous secret linger in the pores and stretch them. Further this secret has a property to be oxidized – pores are hammered and turn into so-called black dots. To prevent this from happening, you need to thoroughly clean the skin in the morning and evening. Then the sebaceous secret will be removed without hindrance, and the pores will return to its natural size.
For daily care, you can use products containing salicylic, lactic or glycolic acids. Useful for extended pores ice rubs. Ice should be prepared from broth or herbal infusion, this is good for: chamomile, calendula, string, celandine.
Once a week, you can do the following mask: in 1 raw egg white, add 1 st. A spoonful of sugar and stir to allow the sugar to dissolve completely. Half of the mask should be applied to the face and left to dry completely. Then, from above, apply the rest of the mask with the patting movements of the fingertips. As soon as your fingers stop sticking to the skin of your face, you need to wash off the mask with cool water and grease your face with your favorite face cream or cosmetic oil.