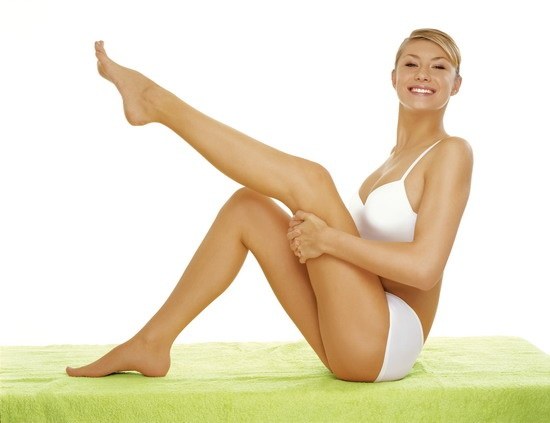 Unfortunately, almost every woman has to face the problem of stretch marks. These unaesthetic mauve-purple scars can infuse an inferiority complex and deprive them of the joy of wearing open clothes. And if you remove the stretch at home is completely impossible, it is worth trying to prevent their appearance. Today, there are so many cosmetic and medical products that can get rid of the problem or at least make it less visible. So do not wait until the scars turn white. To get rid of stretch marks it is possible only when they are crimson.
Preventive maintenance for pregnant women and not only
It is known that stretch marks mostly appear during pregnancy, after a sharp weight loss or during puberty. Be that as it may, you can always take preventive measures.
First of all, you should not allow sharp fluctuations in weight. Hence, it is necessary to monitor food and exercise.
Daily take a contrast shower, once a week combining it with salt peeling.
Use your own hands to massage the problem areas using lotion with caffeine or regular honey. Also suitable coconut or olive oil.
During pregnancy, wear a bandage, use creams with collagen and elastin, and also make cool compresses with essential oils.
What you can do with your own hands
If the problem does appear, it is necessary to use folk recipes against stretch marks while the scars are still pink. The most popular procedures include wraps, peels and home ointments.
It is necessary to buy the juice of aloe vera in the pharmacy. On 200 ml of liquid, drip 20 drops of tocopherol oil solution (vitamin E) and 10 – retinol (vitamin A). Process the affected areas of the skin in the morning and evening. Keep the mixture in the refrigerator.
Pour 1 g mumie with a teaspoon of water and wait for complete dissolution. Combine the solution with any body cream without fragrances. This portion is enough for one application. Use every day.
To make a scrub, you need to grind 2 dessert spoons of Herculean flakes in a coffee grinder and combine them with a similar amount of blue clay. Add to the dry mixture the flesh of one fruit of avocado and a tablespoon of wheat germ oil. Rub into clean skin after shower. Remove the residue with a tissue.
Folk recipes against stretch marks include paraffin wraps, which you need to do after a normal coffee peel. Dissolve in the water bath cosmetic paraffin (lanolin) and brush quickly apply it to the affected areas in three layers. Top with a wrap film and a towel. The procedure time is 2 hours.
Salon services
If remove stretch marks in the household conditions does not work, you can resort to salon procedures. This is not cheap, but it guarantees 100% result.
The most effective is ozone therapy. The procedure is rather painful, since it implies the introduction of gas under the skin. In addition to stretch marks, ozone therapy also removes cellulite. Complete course of treatment 10 weeks – one session per week.
Also get rid of stretch marks will help myostimulation. During the procedure, the skin is exposed to a current of a certain frequency, which accelerates the stagnant fluid in the tissues and tones the skin.
Mesotherapy involves microinjection, injected with a special gun under the skin at different depths. For optimum effect, it is recommended to combine at least two types of procedures.