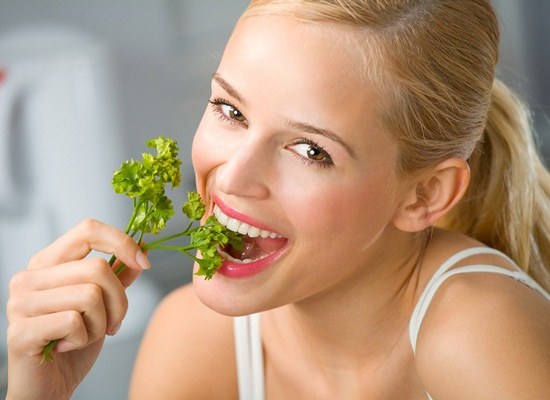 The right combination of vitamins and minerals is one of the most important conditions for the preservation of human health, its youth and beauty. The substances necessary for the skin are contained not only in food, but also in cosmetics.
To maintain the elasticity of the skin, you must eat foods rich in vitamin E. This will prevent the aging process and the appearance of dryness. Simultaneously, it is necessary to make a diet with a strong content of zinc and selenium, which will help to absorb a useful vitamin. To free tissues and body cells from free radicals, you can eat nuts, avocado and asparagus, as well as consume sunflower oil. There are also special creams containing vitamins needed for the skin. They restore the balance of moisture and nourish it.
Vitamin A helps healing processes and stimulates skin regeneration. It is well absorbed with fats, so the liver, chicken eggs, fish, carrots and other foods are worth eating with the addition of oil. If you exclude the vitamin from food, the skin will acne, the peeling begins. Cosmetics with vitamin A help fight acne, contains retinoids that reduce pigmentation and wrinkles, softens rough skin.
Образованию коллагеновых волокон помогает витамин С, который нейтрализует свободные радикалы. Его нужно принимать в сочетании с кальцием и магнием. Недостаток необходимого для кожи витамина легко обнаружить: появляются преждевременные морщины, наблюдается сухость кожи, легко образуются синяки, кровеносные сосуды истончаются. Чтобы предотвратить дефицит витамина, нужно питаться правильно. Стоит включить в рацион шпинат, капусту, смородину, лимоны, щавель, бруснику, картофель.
The best moisturizer for the skin, according to cosmetologists, is vitamin B3, which normalizes metabolism, dilates the blood vessels, fills the skin with radiance. Its deficiency is manifested in peeling and reddening of the skin. You need to eat mushrooms, wheat, soy and peanuts, do not forget about meat. And cosmetics with useful vitamins help the skin stay hydrated during the day. Inclusion of this vitamin in the composition of creams and serums has become a breakthrough in the world of the cosmetic industry, since B3 is a soft alternative to such exfoliators as glycolic acid and salicylic.