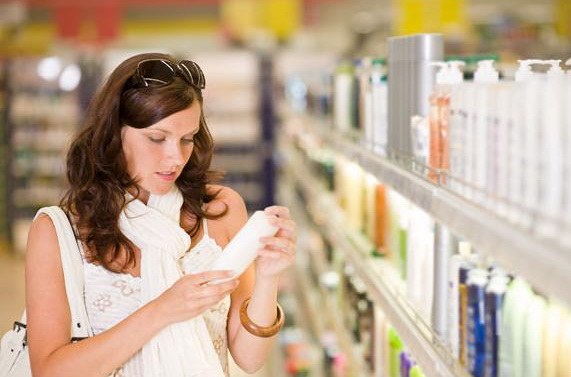 The more shampoo of natural ingredients, the more useful it is for hair. Natural oils and plant extracts help to strengthen hair, give them shine and make it healthy.
Useful substances in shampoo
According to the international nomenclature of cosmetic ingredients, each component in shampoo has its own name. Thanks to this, a good hair shampoo can be selected simply by examining the composition. It is necessary to know which ingredients benefit hair.
Hyaluronic acid (Sodium hyaluronate) – this component helps moisturize the scalp. It acts not only on the surface of the skin, but also penetrates inside. Hyaluronic acid helps small wounds to heal without tissue formation. Thanks to her tissues regenerate faster. The substance makes the skin softer and smoother.
Sodium cocoamphoacetate is a soft substance that promotes the formation of foam. Thanks to him shampoo does not irritate the mucous eye. After washing, the hair is stacked much easier. In addition, after using shampoo with this substance, you will need a much smaller amount of conditioner for hair.
Hydrolyzed wheat proteins are processed proteins that have a small size and a water-soluble form. The main property of protein molecules is the smoothing of the hair. Proteins of wheat penetrate deep into the hair and strengthen them. They are able to fill the voids in the hair.
Panthenol or provitamin B5 renders on hair fine humidifying, softening and nutritious action.
Nutritive oils belong to the natural components in the shampoo. They soften hair and saturate with vitamins. Oils create a protective film on the surface of the hair. This helps them survive the aggressive impact of the environment.
If the hair lacks shine, choose shampoos with collagen or keratin. These substances return healthy shine to the hair. They create a protective layer on the hair, which keeps the natural moisture.
Note that the ingredients in the shampoo are indicated in order of decreasing their mass fraction. That is, in the beginning there are substances that are present in the medium in large quantities. And at the end of the list are listed substances that are not as high in shampoo.
Undesirable ingredients in shampoo
Unfortunately, in the shampoos, the first on the list are often substances that damage the hair.
So, mineral oil is an oil product. It clogs the pores of the skin. Because of this, dandruff, seborrhea or dermatitis occurs.
Propylene glycol is a moisturizing ingredient that promotes the appearance of an allergic reaction.
Sodium lauryl / laureth sulphate: Even in a small concentration (3-5%) can cause severe irritation on the skin. Often this substance is the cause of rash and dandruff. It has a bad effect on the eyes.
Parabens are preservative stabilizers. It is proved that they can cause hormonal and breast cancer.
Formaldehyde (Formaldehyde) is a carcinogen. Contains toxins and poisons. Formaldehyde penetrates deep into the skin, accumulates there, and then causes health problems.