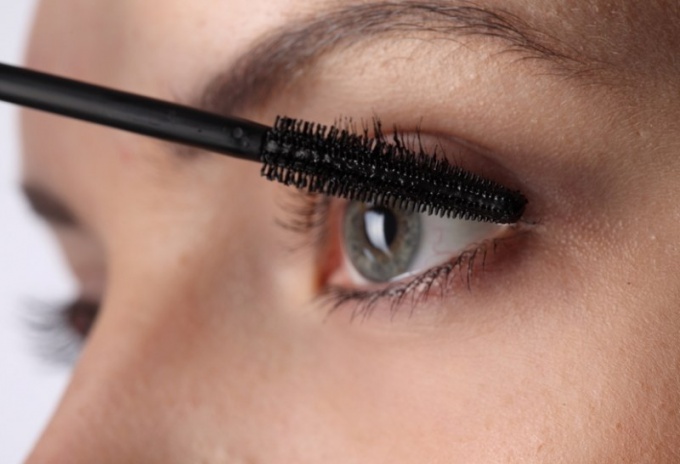 Deep-seated eyes – this is not a drawback, but only a feature of appearance, which, if desired, can be corrected with the help of properly selected makeup. It is important to know not only what shadows are suitable, but also what means you should not use in any case. This will help to avoid mistakes.
Choosing shadows for makeup deep-set eyes
Avoid dark shadows, including popular coal, dark gray and dark purple tones. Such cosmetics only emphasize the feature of your eyes, but will not fix it. You should also avoid the make-up of smoky eyes and other similar options – they are by no means all. If you need to use dark shadows, better choose light chocolate, soft gray tones – they will not create the effect of even deeper set eyes.
A wonderful option for you will be shadows with pearlescent shine. They help to quickly and easily adjust the shape of the eyes, creating the desired effect. If you need to make complex make-up, a good option will not be a classic combination of light, medium and dark, but an improved combination of a very light, soft "glossy" and rich tone.
When choosing a color scheme, preference should be given to peach, pink, beige tones. Shiny shades of body shades will help create a natural light makeup that will visually correct the feature of deep-set eyes. Women who are given a cold color scheme can be preferred to gray-blue, lilac, silver-steel shades.
If you need to make a bright make-up, and pearly shadows do not, take the usual make-up and apply it with a damp tassel. This technique will make makeup more "dense", will give shadows an effective "wet" shine.
Features of deep-set eyes makeup
Applying shadows, remember some nuances. It is recommended to apply the lightest tone to the entire mobile eyelid and slightly higher, closer to the eyebrow line, paying special attention to the inner corner of the eye. Medium and rich tones only complement the light, so the shadows of other colors are applied over the base tone. Do not forget about careful feathering – the brightly defined borders of the shadows for the owners of deep-set eyes will be a bad option. The selection of the inner corner will help you visually adjust the shape of deep-set eyes, emphasize the openness and expressiveness of the look.
Light shadows should lie on the entire surface of the mobile age. Categorically it is not recommended to use the classic "horizontal" make-up, when saturated colors are applied over the light ones closer to the eyebrow line, as this will additionally "crush" the eyes, make the look heavier. The fold of the upper eyelid and the inner corner of the eye are the zones that should remain the lightest.