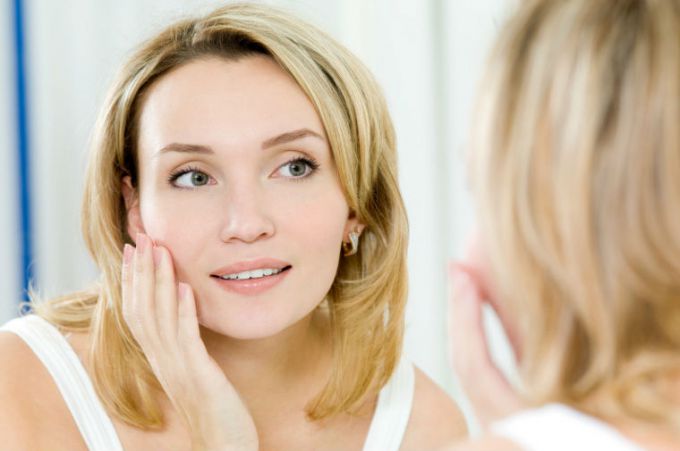 In order to maintain the youthfulness of the skin, it is important to provide her with proper care, lead a healthy lifestyle, have a sound sleep and adhere to a well-balanced diet. In addition, there are oils that can stop the aging process and eliminate wrinkles.
Pomegranate seed oil
Pomegranate seed oil has strong antioxidants that protect the skin from free radicals and repair damaged cells. In addition, this oil contains polyphenolic compounds, which prevent the formation of wrinkles. The researchers noted that the oil of pomegranate seeds regenerates the epidermis, which is a vital process in the fight against the signs of aging. This study showed that it has antimicrobial, therapeutic and anti-inflammatory properties, supporting the health of the skin.
Take a little oil and gently massage the skin. Do it once a day. Or mix with a few drops of rose hips.
Essential oil of carrot seeds
Essential oil of carrot seeds also has regenerative properties, keeping the skin flawless and young for many years. This oil is extracted by steam distillation from carrot seeds. It is rich in vitamin A, known as a strong antioxidant, which protects skin cells from the harmful effects of free radicals. In addition, the oil is able to protect the skin from the harmful effects of ultraviolet rays, and also helps to repair damaged skin tissue.
Use it regularly as a massage oil for the skin. You can apply oil on your face like a mask to slow the process of premature aging.
Essential oil of geranium
Essential oil of geranium is an excellent choice for people who want to keep their skin young, and also prevent premature aging. Like other essential oils, anti-aging, it contains antioxidants that tighten the skin and improve its elasticity, thereby reducing wrinkles, fine lines and age spots. The oil also stimulates the blood circulation of the skin, which is very necessary for her health.
Mix 5-6 drops of this oil with a teaspoon of coconut or olive oil. Then carefully massage the skin with this mixture of 1 once a day before going to bed. In addition, you can add a few drops of oil in a face cream or body.
Rosehip essential oil
This oil contains antioxidants that improve the elasticity of the skin, and also reduce the amount of pigment spots, fine lines and deep wrinkles. It contains retinol (vitamin A), which relieves the skin of visible signs of aging. In addition, a rich amount of anti-inflammatory and antimicrobial compounds in it helps prevent skin disorders such as dermatitis and psoriasis.
Apply a few drops of rose hip oil to the wet skin, and then massage for a while. Do this every day before going to bed.