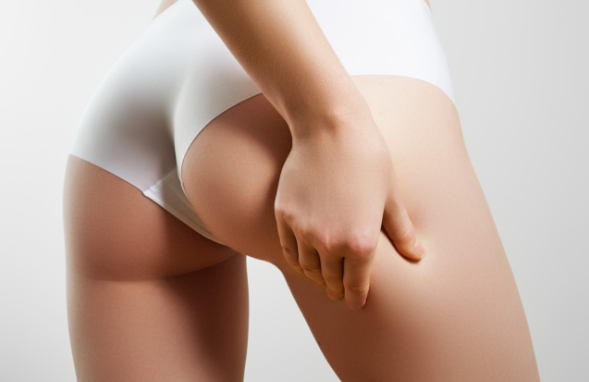 One of the best methods to remove stretch marks, as well as prevent their appearance is the use of natural oils. They nourish, soften and restore the natural structure of the skin.
Olive oil
Olive oil contains essential nutrients and antioxidants that cure various skin ailments. Before applying oil to the stretch marks, heat it lightly. In a warm state, it improves blood circulation, thereby reducing their appearance. It is not necessary to wash olive oil off the skin with water, since it acts as an excellent moisturizer, which makes the skin smooth and supple.
Coconut oil
Coconut oil prevents the appearance of wrinkles, flabbiness of skin, and stretch marks, because it provides the skin with sufficient moisture and perfectly nourishes. Rub extra virgin coconut oil onto the stretch area.
Rosehip oil
Hips oil reduces the size of scars, reduces wrinkles, and also moisturizes the skin. It contains a high percentage of linoleic and linolenic fatty acids that support the structure of the skin, prevent its discoloration and reduce wrinkles. The healing power of oil is also believed to help prevent the formation of stretch marks.
Kastorovoe butter
Castor oil is used to treat a number of skin problems, such as wrinkles, age spots, pigment spots, acne, and stretch marks. Apply a small amount of castor oil on the stretch zone and massage gently with circular motions for 5-10 minutes. Wrap a film or cloth, and using a heating pad, apply heat to problem areas. Follow the procedure several times a week.
Grape seed oil
Grape seed oil has a high content of vitamins E, C, omega-fatty acids 6 and omega 9 and beta-carotene. This makes it an excellent emollient for removing stretch marks. The oil stimulates the regeneration of damaged skin tissues, toning and restoring it.