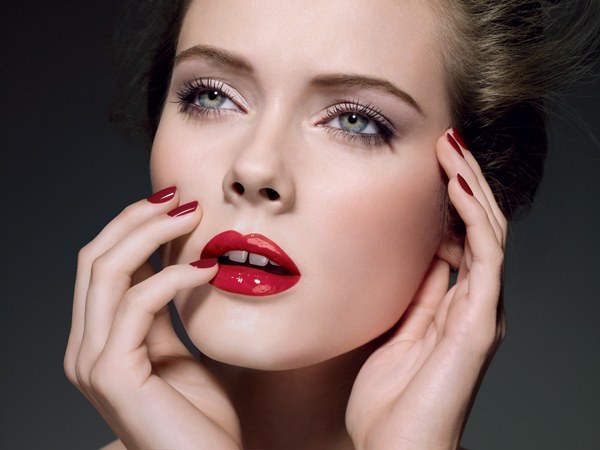 The sphere of beauty and fashion is impossible without such professions, as a stylist and make-up artist. Many people confuse these concepts, some consider them one profession. This is due to the fact that not all people have sufficient and correct information.
Instructions
A make-up artist is a professional who creates
image of a person
, which can hide any skin imperfections and emphasize dignity, both on the face and on the body, with the help of decorative cosmetics. There is 3 basic kind of make-up artist work. A skin care specialist is a make-up artist-aestheticist. A specialist who creates an "image for the face", this specialist can give you "winning" facial features, for example, will tell you how to correctly apply makeup to your eyes – a make-up artist-stylist. A specialist who selects for the client a certain kind of cosmetics and cream for skin care – make-up cosmetologist.
Professional make-up artist is obliged: to understand the psychology of color and psychology of interpersonal communication, and also in the laws of composition; to separate types of make-up (day, evening, wedding, competitive make-up). To understand the technique of applying all kinds of decorative cosmetics, to own the technique of applying makeup, since it changes a person not only externally, but also internally.
A stylist is a professional who creates, through various means, a specific image (image) for a person. There are 4 "types" of stylists. Creates an image with the help of various hairstyles – a hair stylist. Creates an image by applying an individual make-up – a stylist-make-up artist. Creates an image with the help of a certain type of clothing – stylist-image maker. Creates a photo-stylist-photographer. At the moment, the profession of "stylist" is quite prestigious and in demand in the beauty industry, cinema and television.
The stylist should always know all the famous world brands, be aware of the exhibitions and shows. He must have a subtle nature and be able to provide his clients with services, taking into account the latest trends in fashion. He is developing an image that will emphasize all the advantages and hide all the client's shortcomings (hairstyles, clothes, make-up). His duties include: the choice of color shades
in cosmetics
and clothes, taking into account the external features of the client, the development of a new image for the company or organization (clothing for the staff), analysis of both domestic and Western fashion trends. While creating
image of a stylist
pays special attention to the specifics of the client's work, his way of life, his characteristic features, as well as his comfort zone in clothes.
The profession of "make-up artist" and the profession of "stylist" intersect in the types of work related to make-up, but the other areas are quite different, so they should not be confused. Representatives of these professions should have an approach to any client, know the psychology of communication and follow all the novelties of fashion. Some eminent stylists and make-up artists become true friends for their clients.