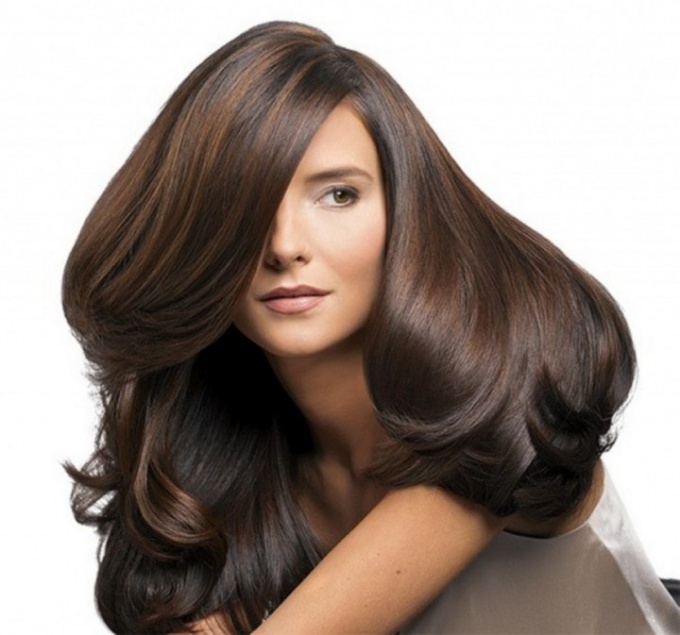 Whatever appearance you are endowed with, well-groomed hair will always give you an attraction. Using shampoo to increase the volume of hair, you can not only gain confidence in yourself, but also reduce the number of washes. Raised at the root of the curls longer remain clean and retain an attractive appearance.
Instructions
To choose the right shampoo for fine hair, you must at least superficially get acquainted with its composition. Most of the means to increase the volume includes silicone. This component is of several kinds, so the belief that silicones spoil the hair is no longer relevant today.
If you want to give your hair volume, choose a shampoo with silicone, but not balm. In hair conditioners are silicone oils that, although they seal the scales, preventing the cross section, but simultaneously weight the curls, provoking their loss and rapid contamination. In addition, lipophilic silicones (Silicone oil) are washed off only with a special shampoo, which includes aggressive detergent components.
The safest is a shampoo for increasing hair volume, containing water-soluble (hydrophilic) silicones, for example, Dimethicone Copolyol. Firstly, these products well clean the hair, creating a persistent foam. Secondly, the formula of the shampoo does not damage the hair, completely rinsing off with ordinary water.
If you want to not just make the hair lush, but also maintain the brightness of the color after dyeing, you should pay attention to shampoos containing Aminopropyl Dimethicone. This is an amino-functional silicone that fills hollow hairs and makes them more elastic and bulky. A similar component seals the color inside the curls.
Those who often put hair with an iron or a hair dryer, it is recommended to use a shampoo with volatile silicones – Polydimethylsiloxane, Cyclopentasiloxane & Dimethiconol, etc. These substances protect hair from temperature drop, keeping their elasticity in both heat and cold.
In professional shampoos, high-polymer silicones are often contained (for example, Polyquaternium-10). This is a group of persistent substances that, after the first application, visually improve the look of the hair. With the help of these silicons, the cutting ends are sealed, the unruly damaged ringlets are leveled, the porous hair is filled, so that the volume of the head gets an extra volume. But they can not be used too often, since such silicones hardly wash out and make the hair heavier. Use of such shampoos is in front of some important event, but not every day.
Do not take a cheap shampoo for fine hair with silicone. Cheap substances prevent the penetration of oxygen to the cells of the scalp and create a sense of greasy hair. Only high-quality shampoos that are expensive, will preserve the natural volume without disturbing the breathing of the hair.