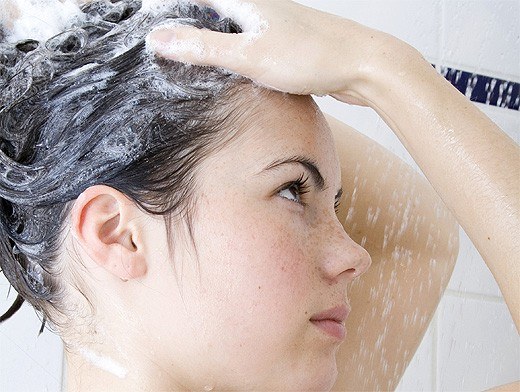 Today, the range of shampoos offered by various cosmetic companies is very diverse. In the conditions of severe competition for the consumer, companies are forced to constantly expand their range and improve the quality of products. In such conditions it can be difficult to choose the right product. In most cases, this is done by trial and error.
Determine the type of hair
Hair conditionally divided into four types – dry, fatty, normal and combination. Dyed and split hair under this classification do not fall, tk. they require special care. On the packaging manufacturers indicate, for what type of hair the product is intended and what happens to the structure of the scalp when using a particular shampoo. On this information, and should rely on, choosing a means for hair care.
If the label says that shampoo is suitable for the whole family, it means that it contains only detergents and perfumes. This tool does not provide additional hair care. It is not recommended to use shampoos for Men women because of the difference in the structure of the hair. Their use in women can provoke the appearance of dandruff, since the composition of male shampoo does not include some emollients.
If you have serious problems with hair, which you can not solve yourself, you should consult a doctor. This may be a symptom of a disease.
If you have problems with hair and scalp – dandruff, hair brittle, fall out, split, then you should approach the choice of shampoo more responsibly. There are also special drugs that help to solve these problems well.
Shampoo composition
The product label should contain the detailed composition of the components included in it. The fewer substances listed there, the lower the cost of shampoo. Low-quality shampoos usually have in their composition only fragrances, dyes and surfactants. And they also have a sharp smell, a bright color and a liquid consistency. These shampoos should be used with great care, as there is a risk of allergic reactions to their aggressive components.
For the treatment of dandruff, you need to use special products that are sold at the pharmacy.
If the shampoo contains about 40 components, of which substances with a washing capacity are no more than 10 – 15%, then this shampoo is more preferable for purchase.
In order to understand whether the choice of shampoo has been made correctly, you should regularly use it for several weeks. If you have not noticed the overdried scalp, which do not give in to combing your hair, then you have not made a mistake with the choice. But even in this case, do not dwell on a single product, because over time, getting used to, and the effect of shampoo is coming to naught. It's good to have several suitable hair care products in your bathroom and periodically change them.