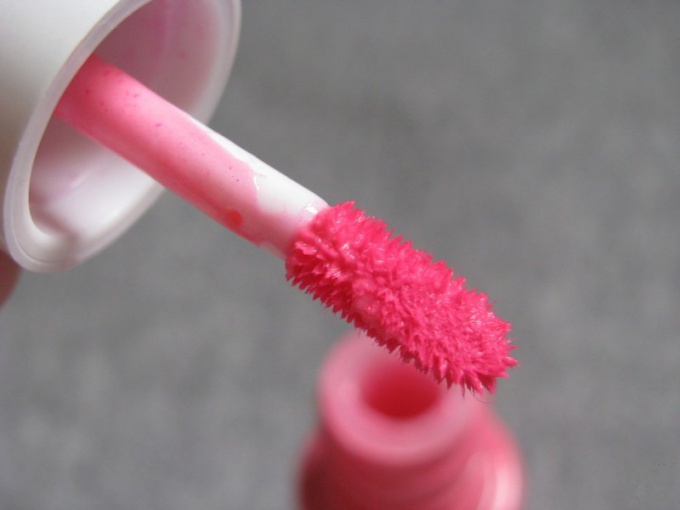 Lip tint is an original product, not like the usual gloss and lipstick. It is a liquid pigment that is easily applied, quickly absorbed and gives a very natural effect. Tintes are popular in Asia, and recently they are actively offered and European cosmetic brands at different price levels.
Liquid pigments: what they are
It is believed that the first European versions of tint were proposed for the variety show dancers who needed persistent cosmetics. Liquid pigments were applied to the lips, cheeks and even nipples. The first tints were issued only in red. Later, the product interested ordinary customers. Liquid pigments were easily applied and kept all day. They could be used in combination with other cosmetics – foundation, lipstick, shine.
A modern lip tincture is a colored liquid or gel, which is packed into small vials equipped with a brush or sponge. The product has a bright and rich color, but it is easily rubbed into a barely perceptible haze. To achieve the desired shade, the product is applied layer by layer. The liquid can have a pleasant aroma of flowers, caramel or vanilla, but odorless products are also found. Tints do not irritate the skin, they do not contain oils. The product is very fast fixed on the lips, it is not erased during eating, but it is easily removed by any oil or milk for make-up.
On sale you can find tints of different shades. In addition to classic dark red cosmetic brands offer cherry, pink, bronze, coral, golden tones. Color is chosen depending on the skin. Swarthy girls are wearing orange and bronze tints, white women should wear delicate pink, but reds will suit almost everyone.
Features of application
For the pigment to fit perfectly on the skin and create a beautiful shade, the face needs to be prepared. Treat your lips with sugar scrub or lipstick-exfoliant. These funds will remove the dead skin particles and relieve the lips from peeling. If the lips cracked, it is not worth using tint, it will only emphasize the problem.
Lips before staining better moisturize. Apply a little cream, balm or hygienic lipstick on them, beat the skin into the skin with your finger pads and let it absorb. Then, with a sponge or brush, apply a tint and also tap it with your fingertips. So the tool will lie naturally, creating the effect of "lips after a kiss." Please note that tint does not give gloss. If you like the natural shine, apply a little balm on the painted lips.
Tint for lips can be used as a blush. Be sure to moisturize your face with cream or apply a tonal base. The skin should not be dry, otherwise the blush will become stained. On the cheeks, apply a few drops of tint and immediately blend it with your fingertips. Do not use sponges or brushes and do not delay the feathering. In a minute, the tint will be absorbed, and there will be noticeable spots or streaks on the skin. Bright liquid pigments should not be used for sculpting the face, they are intended only for the placement of color accents.