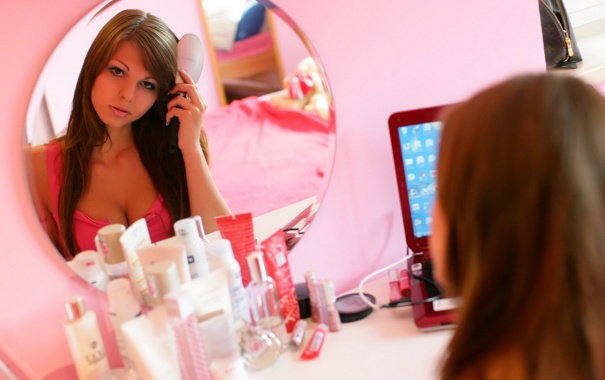 Cosmetic industry does not cease to amaze with its innovative developments. Now, to look ten years younger, you do not need to resort to the services of plastic surgeons – just apply a "miracle cream" on your face that instantly smoothes out fine wrinkles and gives your skin a fresh look. True, the effect of express cosmetics is very short-lived and, if misused, can harm the face.
Express remedies for wrinkles
On sale you can find a lot of tools with instant lifting effect. Creams, masks, special gels, produced on the basis of collagen, strengthen the skin and have a tonic effect. All these agents stimulate the production of collagen by the skin.
Usually the effect of the use of express cosmetics against wrinkles lasts about 12 hours. It is advisable to use such remedies only in exceptional cases, when it is necessary to give the skin a fresh look and reduce the number of wrinkles.
However, with the frequent use of these drugs, the opposite effect may occur. With frequent aggressive stimulation, the skin of the face will grow old much faster than it is inherent in nature.
If you decide to resort to these express cosmetics, then strictly follow the instructions and in no case do not abuse them.
Express means for acne
To express means for acne are: special creams, gels, pencils, napkins and funds for washing. However, all these funds are aimed at achieving cosmetic effect and do not affect in any way reasons the occurrence of redness, acne and acne.
All this cosmetics has a lot of side effects, such as: irritation, scaling and dry skin, so it should be used very carefully, so as not to injure healthy skin areas.
Danger of decorative cosmetics with instant effect
The main danger, which conceals in itself the express cosmetics is an accustoming to it. It allows you to look perfect without spending any effort. A woman can fall into the trap, often using anti-wrinkle remedies with instant effect, without thinking about the consequences.
Instead of miracle cosmetic preparations that are capable of instantly smoothing wrinkles, it is better to use a quality concealer and foundation cream without any special effects.