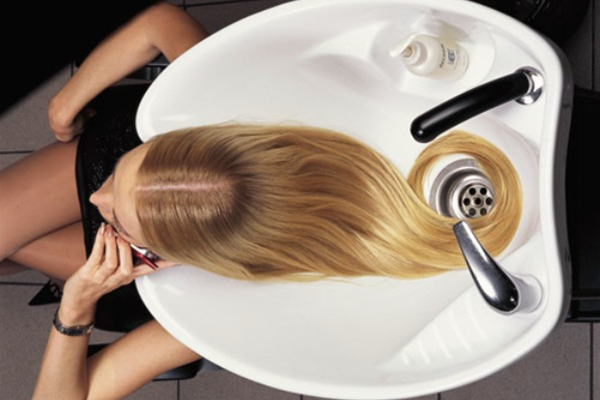 Those who use a lot of styling products know the feeling of unwashed, too heavy hair. Conventional detergents are not able to cope with the problem. An effective shampoo-peeling that helps deep cleansing of hair and scalp will help.
Instructions
Shampoo-peeling, or shampoo for deep cleaning of hair, is designed to remove the remains of styling products, dead skin cells, fat and dust. It should not be confused with a scalp scrub. Shampoo-peeling does not contain hard particles, which are difficult to wash out of the hair. It acts very gently, effectively dissolving all contaminants and retaining the hydrolipid balance of hair and scalp.
In the sale you can find the means of different price categories. Shampoos-peelings produce brands of mass-market class, professional and luxury brands. Their cost ranges from 100 to 1000 rubles. You can buy a suitable shampoo in a supermarket, cosmetic store or pharmacy.
The composition of the funds depends on the level of the brand. Cheaper shampoos contain strong detergent ingredients, which can overdry too sensitive and porous hair. Professional brands act more carefully. Detergent effect provides a complex of acids, extracts of medicinal herbs, biotin, cleansing oils. Means can be enriched with moisturizing and nutritional components, as well as sunscreen filters.
The principle of the shampoo-peeling is simple. A small portion of the product foams in the palms and spreads over wet hair. After a short massage of the roots of the hair and scalp, the peeling can be washed off. After that, the hair is dried in the open air, if desired, you can use a hairdryer. It is recommended to use peeling 1 or 2 once a month. The frequency of application depends on the condition of your hair and the intensity of using stowage.
Pros of shampoo-peeling a lot. It heals the scalp, eliminates dandruff, stimulates the growth of new hair. From hair shafts, remnants of stylink agents are removed with simultaneous smoothing of keratin scales. The hair gets volume, smoothness and shine, fit well into the hair.
An additional advantage of deep cleansing shampoo is the neutralization of harmful chemical elements for hair. It minimizes the effect of chlorine contained in tap water, rinses off excess minerals and metal salts from the hair. This is especially important for light or discolored hair, under the influence of magnesium salts and iron getting an unpleasant greenish or rusty hue.
Of the minuses means you can note the washing off of the hair from the hair. Therefore, the agent should be used before staining, melioration or discoloration. Peeling can be negatively affected by laminated hair. If you have already done complicated salon procedures, before using shampoo-peeling, be sure to consult an experienced colorist.