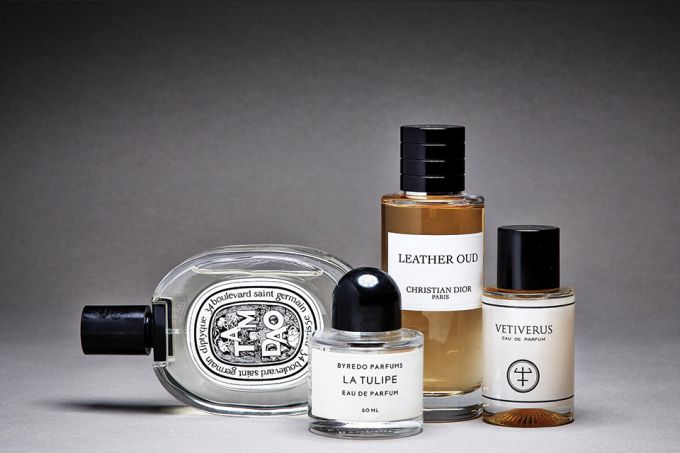 Niche or selective perfumery is an alternative to the usual luxury and mass market. This group includes unusual flavors created outside the commercial framework. Famous independent perfumers and "noses" of the best houses create unorganized compositions, relying not on fashion, but on their own understanding of the beautiful.
Mass market, niche and luxury: what is the difference
For a long time, the most promising trend in perfumery was compositions of famous perfume houses, belonging to the luxury class. This category includes creations under the brands Chanel, Dior, Guerlaun, Yves Saint Laurent, Estee Lauder and others. A feature of perfume with a loud name is a patented multicomponent composition, presented in several concentrations and volumes.
Not only perfumes and toilet waters are on sale, but also perfume fogs, body and hair sprays, fragranced lotions, dry perfumes and much more. If the composition has received commercial recognition, it is based on flankers – numerous variations with a common base and various nuances. The main principle of the suite is the creation of a composition that will appeal to the majority of customers and, as a result, a constant increase in sales. The price for luxury flavors is high, but not excessive, it depends on the concentration of fragrance and the prestige of the perfume house. The average cost of a bottle in 50 ml is 400-600 euro.
Mass-market follows the same path, copying the most popular variations and selling them at a much lower price (from 10 euros). If the suite can afford to experiment with unusual compositions, then the mass market does it very rarely.
For a long time these basic categories divided the perfume market among themselves. However, today a significant share was won by niche perfumery, offering perfume for real connoisseurs who are not afraid of experiments. Such compositions are available in 1-2 concentrations, usually perfumed or toilet water. On sale there are no more than 2 variants of bottles, probes in the form of mini-test tubes are not produced by all brands.
Manufacturers of niche perfume are not aimed at mass sale. Their task is to promote the name of the perfumer or his personal brand. Most of the offers in this category are distinguished by a high price. The average cost of a bottle in 50 ml is from 100 euro, but most brands are more expensive. In the luxury category at this price only magnums and collection bottles that are released in limited edition are sold.
Features of niche fragrances
The main principle of niche fragrances is originality. Only in this category you can find perfume with the smell of fresh linen, wet sand, freshly laid asphalt, church incense, rare wood, old-fashioned lipstick, baby powder. Individual brands specialize in deliberately provocative combinations, emphasizing their scandalous names like "Jasmine and cigarettes" or "Road to Hell."
Some perfumers follow a more understandable path and offer fragrances with the usual ingredients in original combinations: pure concentrated musk, a Turkish rose with a black truffle, an absolute of white lilac or iris root. However, such smells differ fundamentally from luxury smells.
Independent perfumers prefer to use rare flowers and fruits: mimosa, cassia, Mediterranean lily, pomegranate or dried melon. Sometimes niche brands become trendetters and their ideas borrow the brands of luxury and then of the mass category. This happened with fragrances including ud – rare wood with a sharp, unusual and even provoking smell.
A separate issue – the design of perfumes. There are two main directions. The adepts of the first poured aromas into the vintage bottles, actively using expensive crystal, gilding, silvering, engraving. Usually such brands produce aromas with a predominance of floral, fruit, and woody notes.
Among the most famous brands are Amouage, M. Micaleff, Annick Goutal. Others pack perfume in recognizable single-type vials of simple forms, differing in color of the label. To this direction belong Greed, Montale, L'Artisan Parfumer, Frederic Malle, Serge Lutens, Jo Malone. Individual brands strengthen maximalism, offering bottles that resemble drug bottles. A bright representative of this direction is the Le Labo brand.