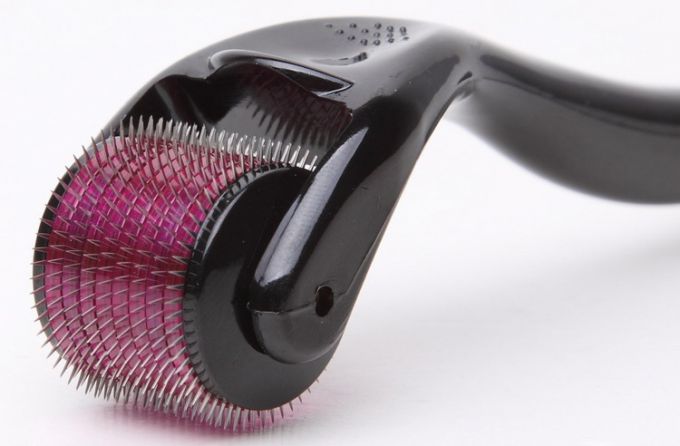 Modern women are mobile, they do not want to wait for thirty minutes, until the "miracle cream" is absorbed. And mesoroller dignified place on the dressing table of those who always want to look young and well-groomed.
The mesoroller is similar to a roller, on the surface of which there are microneedles made of titanium or an alloy of precious metals. When you roll a mesoroller over the skin, it appears a lot of micro punctures. This process should start the processes of skin regeneration.
Yes, indeed, the body has nowhere to go. He reacts to tingling as a wound and he needs to protect and repair the skin. At the puncture site, a protective fibrous barrier is formed in the form of a scar. And since there are a lot of such mini wounds on the skin, scars form too, and scar tissue is more dense. Due to this, the skin contracts and becomes denser.
This procedure has practically no recovery period and leaves no noticeable changes on the skin. There are three types of mesorollers – home, cosmetic and medical. The mesoroller for home use has small needles 0,2-0,5 mm, absolutely not traumatic. Before using the mesoroller for the effectiveness of the procedure, you can apply a special preparation to the skin. It can be a vitamin cocktail, a concentrate of hyaluronic acid, collagen.
Mesorollator has contraindications for the procedure. You can not use the roller for skin with couperose, pregnancy and breastfeeding, with endocrine pathologies, blood clotting disorders, inflammatory skin conditions, and a large number of moles. After using the mesoroller, you need to apply a sunscreen cream to your face before going out.