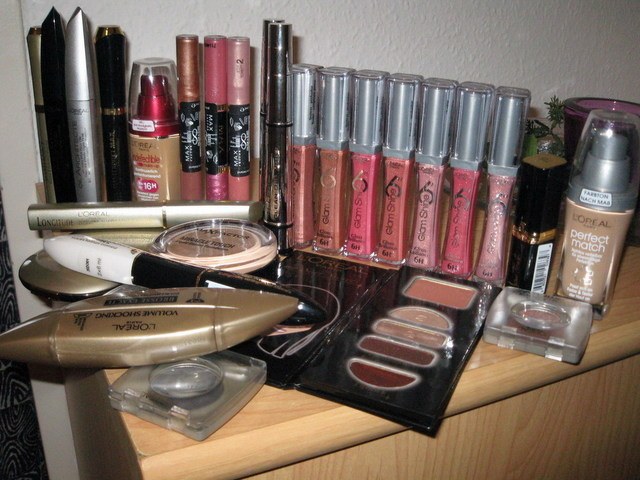 What is a cosmetic calculator – a question that is asked by the fair sex. Thanks to him, you can use your favorite cosmetics without harm to your health. Quite often, cosmetics do not have a manufacturing date and expiration date or it turns out to be wrong. And then you may get an expired goods, which can lead to rather sad consequences: dermatitis, allergic reactions, skin irritation, infection. To avoid these troubles and was invented cosmetic calculator.
The concept of a cosmetic calculator
Cosmetic calculator helps determine the date of production by number party and find out their expiration date. Often a code is applied to cosmetic products, which is convenient to the manufacturer, but incomprehensible to the simple buyer.
Almost always, on the packaging or on the product itself, the storage period after its opening is indicated, the number of months is indicated, for example, 12 M, 6M, etc. The lower this number, the more natural the makeup. Basically, the shelf life for cosmetic products, with proper storage, is 36 months. For cosmetics related to organic and natural, the shelf life may be less.
The code for determining the validity of the goods can be found on the package, the facility itself, at the bottom or at the bottom, on the tubes the code is indicated on the seam.
How to use a cosmetic calculator
To determine the date of manufacture and the expiry date in the cosmetic calculator, choose the necessary brand. Then enter the code and click the calculate button.
The data in the "go to" line indicates that this is the last month when you can use the tool. In some cases, the production date can be determined incorrectly. Because algorithms for calculating the production date are based on open access information, and on information provided by consultants and distributors.
If the calculator shows a message that the code does not correspond to the selected brand, it means that for this kind of code there is no decoding yet or you have entered a code that does not indicate the production date.
The main brands for which you can determine the expiration date are Adidas, Amway, Anna Lotan, Antonio Banderas Fragrances, Avalon Organics, Avon, Badgley Mischka, Benefit Cosmetics, Bobbi Brown, Bourjois, Britney Spears, Cacharel, Carolina Herrera, Chanel, Christian Dior, Christina Aguilera, Clean & Clear, Decleor, Dolce & Gabbana, Dove, Emilio Pucci, Estee Lauder, Ferragamo, Gai Mattiolo, Giorgio Armani, Head & Shoulders, Herbal Essences, Hugo Boss, Jean Paul Gaultier, Joe Blasco, Kerastase, L'Oreal, La Roche-Posay, Lacoste, Mary Kay, Matrix, Max Factor, Naomi Campbell, Nina Ricci, Oriflame, Paul Mitchell, Pupa, Roberto Cavalli, Schwarzkopf, Thalgo, Tom Ford Beauty, Uriage, Venus, Vidal Sassoon, Yves Rocher.