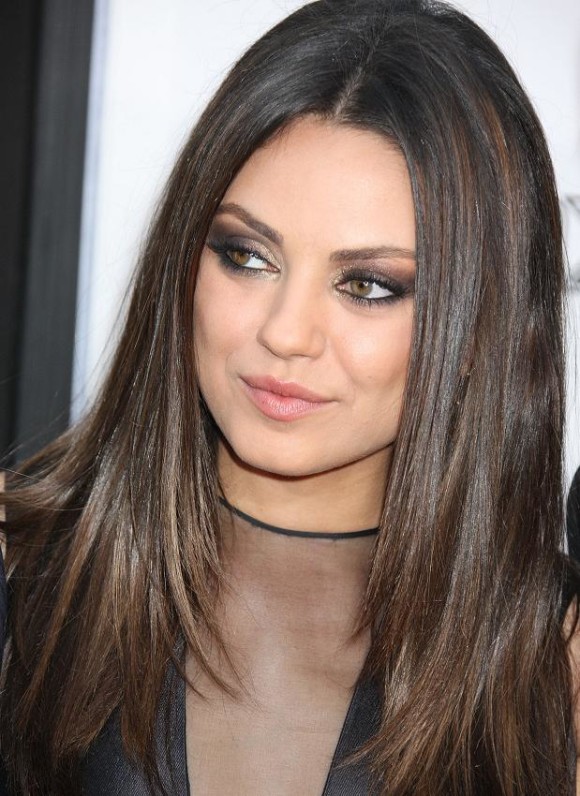 Correctly selected hairstyle will help to balance the outlines of the face, smooth out the shortcomings and emphasize the beauty.
When choosing a hairstyle, you still need to take into account the length of the hair, their texture, as well as your image and lifestyle. You need to take into consideration the recommendations, but the most important thing is that you feel comfortable and harmonious with this hairdo and like yourself.
What to avoid:
– volumetric symmetrical bangs, especially in combination with short haircuts or long straight hair gathered in the tail or scythe;
– direct parting;
– short haircuts with shot temples;
– chemical wave, volume curls, curled from the roots;
– Smooth hairstyles.
What hairstyles will suit:
– if a short haircut – then with asymmetrical lines or asymmetric bangs, thinning, multilayered;
– an excellent variant – "pos bean", that is a short square with elongated strands near the face, but such a haircut will look perfect only on straight hair;
– a multi-layered haircut on medium length or long hair, with the creation of a volume on the crown and shortened strands near the face;
– Light locks at the ends, strands near the face, twisted inside;
– square to shoulder;
– an oblique parting, a slanting bang with long hair;
– if you collect the hair in the tail – it is better to create an additional volume on the top of the head or lay the bang asymmetrically;
– it will be very good to look melirovanie, coloring, ombre and other color accents on the hair.