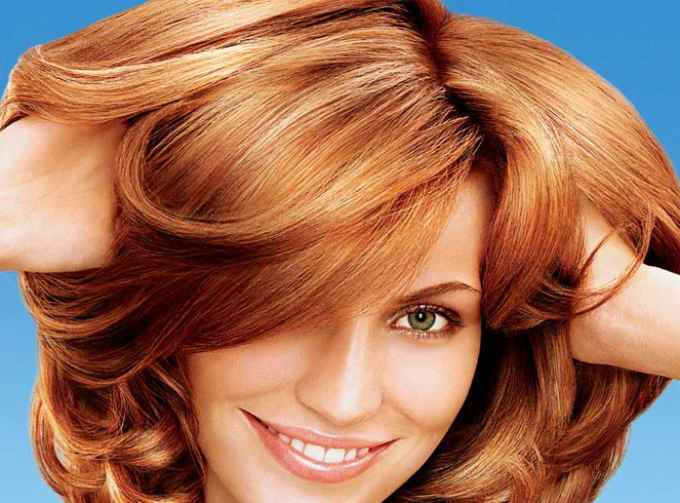 In periods of emotional upheaval and emotional distress, women often decide to radically change their image. And first of all they think about changing hair color. It is important to choose the right hair color to emphasize dignity and hide flaws.
Instructions
What should I look for when choosing hair color? If you finally decided to change the habitual hair color, then first of all determine your type of appearance. For example, if you naturally have light skin, green, gray or blue eyes, then you should choose light or red shades. If you are the owner of a swarthy skin, then you will fit golden and bronze colors. Remember the main rule – do not choose a hair dye lighter than the skin tone.
Assistant in choosing a new color will be your natural shade of hair. Choose a color a little lighter or darker than your hair and not go wrong! In addition, this will facilitate subsequent care overgrown roots, since they will not stand out too much.
Do not forget about everyday make-up – if you prefer cool colors, then you will get dark shades of hair. If the makeup is dominated by warm colors, then you can choose gold, copper or reddish shades of paint.
What color to choose? If you decide to become a blonde, then remember that blond hair does not combine with a bright make-up and accentuate skin imperfections. But brunettes can afford bright colors, but at the same time, black hair color visually adds extra years. Very interesting choice – red and red colors. Correctly and tastefully chosen shade will suit any woman. But even here there are disadvantages: such paints are quickly washed off and fade.
There are other options, such as melirovanie and coloring. The first will make the hair more voluminous, and the second will give a twist to your image.
With the help of hair color, you can hide the flaws of the exterior, change the image and state of the soul. Do not be afraid of experiments, in case of failure, experienced masters will always be able to help you. The new hair color will help to feel more attractive and desirable, the main thing is to feel confident and not be afraid of novelty in your life.