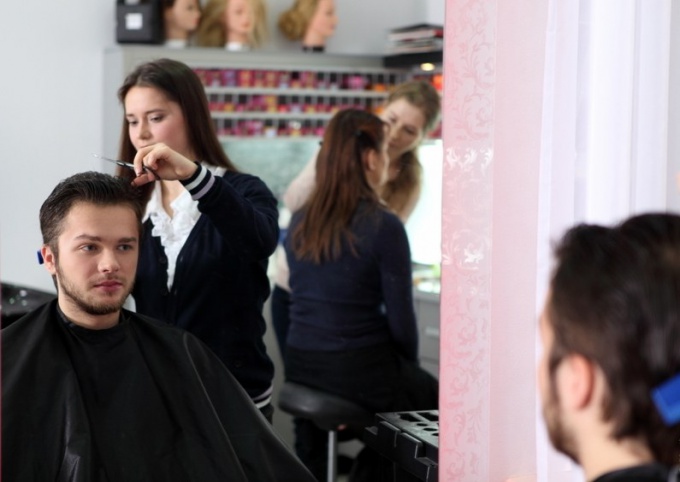 The formation of the style and image of modern men strongly depends on the haircut, which makes any man well-groomed and elegant. Depending on the age, stylistic preferences and hair structure, haircuts can be long or short, creative or classic, created with a special machine or manually.
Always in demand are short
Men
haircuts. They have such undeniable advantages as relevance and convenience. However, there are quite a few models of short haircuts – from classical to extremely original, defining a certain style. The main difference between short haircuts and all the rest is the short length of hair on the top and sides. For example, with a traditional sports haircut, hair of the same length is assumed throughout the entire head area. In some haircuts on the sides and above the ears, the hair is removed, but left behind or along the forehead. Among
teenagers
quite common is the cutting on the sides and back of a different kind of drawings.
The largest section in the hairdresser's art is occupied by medium male haircuts – there are a lot of varieties of these hairstyles. This is about каскаде, a ladder, hairstyles with trimmed sides and long locks, hair laid behind the ears or an elongated "cap", truncated flanks or long locks on the crown. Today, for example, the haircut "a la Brad Pete" is popular. Always relevant is the traditional classics. Any average man's haircut involves, depending on the situation, several options for styling.
Throughout history, the relationship to long hair has been mixed. In the Middle Ages, they symbolized nobility and power, personified courage. During the Soviet Union, the situation changed radically. Men with long hair during this period were considered unreliable. In the second half of the twentieth century, haircuts for long hair were preferred by musicians and "dudes", who underwent serious attacks against the public in this regard.
Today, haircuts for long hair are very popular. One can note among them a ladder, a cascade, an asymmetric section. A man who wants to wear long hair, should choose a haircut, depending on the type of hair. For owners of weak thin hair, long haircuts are not recommended at all. In extreme cases, you can choose a creative, let's say, an emo style hairstyle. Men with thick soft hair suit any variation, with hard hair – a cascade or a strong mesh.