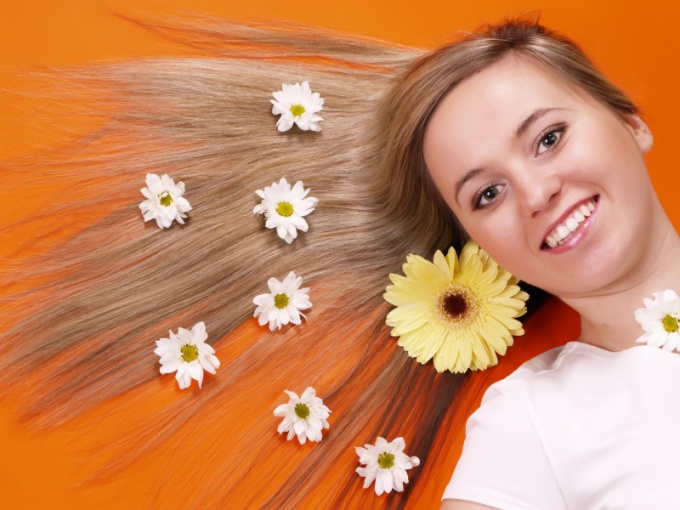 The beauty and health of hair depends on human nutrition and proper care. To maintain their strength and brilliance, you should regularly use masks. They can be done both in the cabin and at home. There are 5 kinds of masks: nutritious, caring, restoring, strengthening, warming up. Before using, consult with a specialist, he will pick up a mask that is suitable for your hair.
Instructions
Heating masks are recommended for hair loss. They warm up the scalp and promote the flow of blood to the hair follicles. As a result of this "irritation" bulbs are activated, and hair strengthens and grows faster. Apply these masks with caution. With a tender scalp or the presence of damage, you can get a burn.
Nutritional masks help improve blood circulation and scalp conditions. They have a positive effect on the structure of the hair and strengthen the roots. Contain vitamins, proteins and herbal extract. The greatest benefit to nutritional masks is if they are applied to pre-cleaned hair, and then to carry out the restoration procedure. For the duration of their use, consult with a specialist. He will make an individual schedule. From frequent use of such masks hair can become fat and untidy.
Restorative masks are used to treat weakened, dyed and damaged hair. They contribute to the restoration of their structure and the renewal of natural properties. They can be used in conjunction with nutrient masks or separately. The composition of the regenerating masks usually include chicken yolk, honey, vegetable oils and lemon juice. These products contain a large number of vitamins, nutrients and elements that are vital to hair.
Firming masks are recommended after reconstructive use. They will make your hair more docile, help to maintain their shape. Such masks are recommended for those who have rare hair. They promote the activation of hair follicles, which improves the appearance of the head of hear.
Caring masks help maintain health and beauty of hair. They give them a natural sheen and make them "light" during combing. Increase the resistance of the hair to negative external influences. Very useful looking masks from any kind of clay. Just use it as one of the components. Masks from one clay promote dry skin and are used only with oily hair.