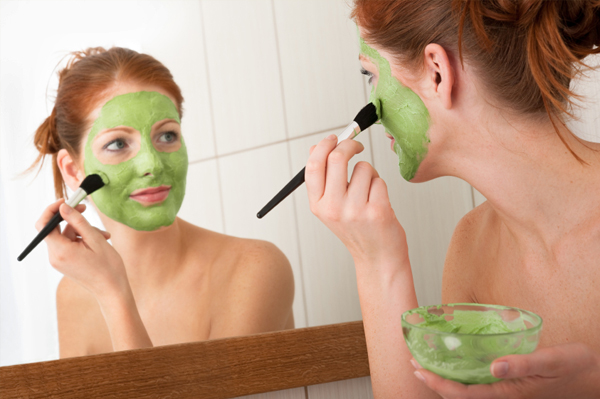 With age, the facial skin becomes less elastic and elastic, so wrinkles appear. Modern women often turn to professional cosmetologists to remove age-related changes with the help of a "prick of youth" – Botox. However, you should not rush to run to the clinic, because to give the skin firmness and smooth wrinkles can be natural masks. Mask with aloe
To cope with the hated wrinkles the mask prepared on the following recipe will help: several aloe leaves cut, wrap in cheesecloth and put on 14 days in the refrigerator. After that, grind and squeeze the juice from them so that 2 st.l. Mix it with 1 tbsp. honey, pre-heated in a water bath to 40 ° C. Mix the finished mixture on the face with an even layer and hold 15-25 minutes. Wash your face with boiled or non-carbonated mineral water. Aloe is an excellent remedy for wrinkles. It can be used in its pure form.
Anti-Aging Mask
In a coffee grinder, grind 1 st.l. green tea. Mix the resulting powder with ? tbsp. cocoa and a little warm water. When the mixture has cooled, add 1 tsp. honey and mix. If desired, you can enrich the composition of the mask with a few drops of an oil solution of vitamin E or lemon juice. Kashitsu put on your face, hold 20 minutes and rinse with mineral water without gas.
Tightening Mask
To prepare the mask, dissolve 1 st.l. potato starch in ? of a glass of water. In a small saucepan pour 1 a glass of boiling water and the diluted starch, put on a slow fire and cook until thick. Wait until the mass cools down, and mix it with 1 tbsp. sour cream and 5 st.l. freshly squeezed carrot juice. The finished mass is applied to the face with a thin layer and hold 20 minutes. After that, wash with cool water and smear the skin with cream.