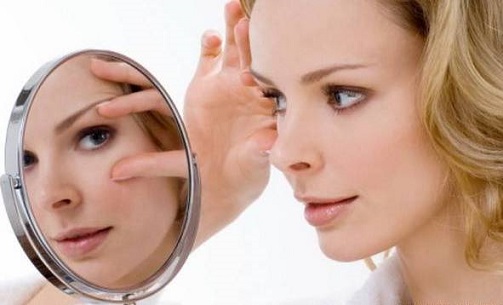 Bags under the eyes worsen the appearance. It's no wonder that now they are releasing so many tools that can solve this problem! But only expensive gels and creams do not always justify the expectations of buyers, bags under the eyes continue to "decorate" the face and on. Why not try folk remedies? After all, they are sometimes more effective than purchased cosmetics.
Mask of parsley and plantain – the right way get rid of bags under the eyes. Plantain has long been used in cosmetology. It removes puffiness, effectively moisturizes the skin, heals the skin, toning it. A parsley whitens the skin, has a refreshing effect.
That's what you need for such a mask: a bunch of parsley and four fresh leaves of plantain. Grind these two ingredients in a blender, cool the resulting mixture. If you do not have a blender, then grind the grass with a sharp knife to make it stand out.
Apply a chilled mask on the eyes in the morning and in the evening, hold for ten minutes. Bags under the eyes after such a mask will decrease, completely disappear with regular use.
If you can not allocate ten minutes each day to apply this mask, then prepare the ice from the above mixture of parsley leaves and plantain mixed with water. Cubes of ice wipe the upper and lower eyelid.
Every day after washing, use ice cubes with parsley and plantain, then the bags under the eyes will disappear forever!