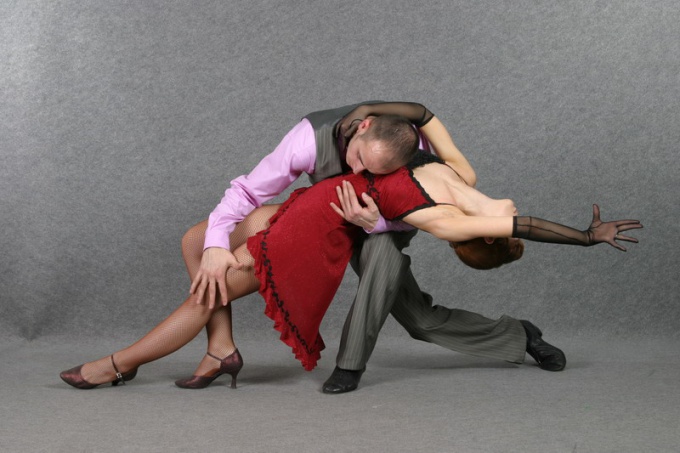 According to the results of studies conducted by psychologists, most people value their interlocutors first of all in their appearance. It is interesting that the more attractive a person is, the more successful and rich he seems. Experienced businessmen and business ladies can use this. One of the ways quickly, easily, and even with pleasure to improve their appearance – the Argentine tango.
Dancing helps to achieve what clothing or cosmetics can not give. They not only improve the figure and help get rid of its shortcomings, but also correct the posture, make the gait smooth and beautiful, and the look – confident. They give internal appeal, strengthen charisma, and you can have no doubt that your colleagues, subordinates, superiors, business partners and clients will certainly notice it.
First of all Argentine tango allows to improve posture. Office employees who spend a lot of time working at the computer or working with documents often face with curvature of the spine, pain in the lower back, shoulders and neck. Of course, all this spoils their appearance, worsens their posture and gait. A few simple lessons will help you solve the problem and improve your appearance. Regular long trainings will give even more: you will certainly notice that you have ceased to stoop, have acquired a smooth gait.
Classes of Argentine tango are ideal for those who want to achieve emancipation. Learning movements, learning improvisation and dancing with a partner, you can open up, gain confidence in yourself, remove not only the external but also the internal "squeeze." A person who moves calmly and smoothly, does not try to hump, as if defending himself from something, looks much more attractive, more courageous, more resolute. Of course, this has a beneficial effect on how it is perceived by others, including business partners and customers.
Fatigue, severe stress, bad mood – all this weakens our attractiveness. Especially often people with this problem are faced who are forced to withstand serious loads every day, take important decisions, spend a lot of time at work. During Argentine tango classes, serotonin levels increase, and this reduces the negative impact of stress.
Dancing is an excellent rest for both the soul and the body. Moreover, during the trainings you will be able to meet new interesting people and get to know those with whom you are already familiar. In short, classes will give you and the joy of communication outside work.
Just a few sessions, and you will notice how the stress resistance began to increase, as signs of irritation and fatigue disappear from the face. Do not forget that people often "mirror" the behavior of their interlocutors: if you are friendly, calm and confident, it will be much easier for you to negotiate with partners and clients, and relations with the team will improve.