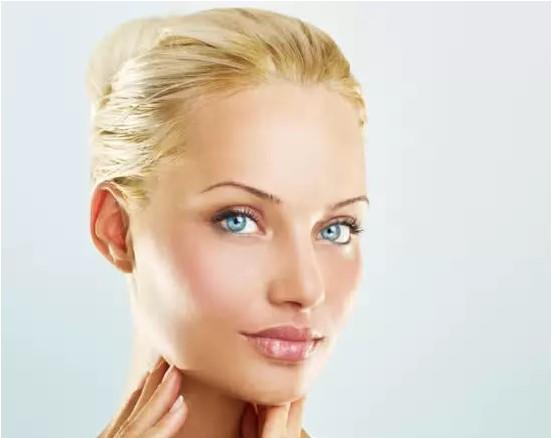 Many people dream of having beautiful and healthy skin. The best skin care can be obtained through proper nutrition and vitamin C, which helps maintain its health.
The lack of vitamin C makes the skin dull and lifeless. No wonder a lot of creams contain it in its composition. Vitamin C plays an important role in the fight against free radicals. In addition, it restores damaged skin and plays an important role in the production of collagen.
If you want to improve the condition of your skin, you should eat fruits rich in vitamin C. In general, they all contain antioxidants. Fruits should be a part of your daily diet. Black currant, pineapple, guava, strawberry, lemon, orange, kiwi, grapefruit, melon, lychee, nectarine, peach, cranberry, mango contain high content of vitamin C.

Include in your diet vegetables that contain vitamin C. They are also excellent sources of this vitamin. You can serve vegetables as a side dish. It is especially rich in vitamin C pepper. Also brussels sprouts, potatoes, broccoli, cauliflower, tomatoes, asparagus, cucumbers include this antioxidant.

Eat more herbs and spices that contain a large amount of vitamin C. Vitamin C can be found in the herbs and spices that you usually use to prepare meals. They not only impart a taste to dishes, but also strengthen our health. Rich sources of vitamin are oregano, chili, basil, red capsicum, cloves, dill, parsley.