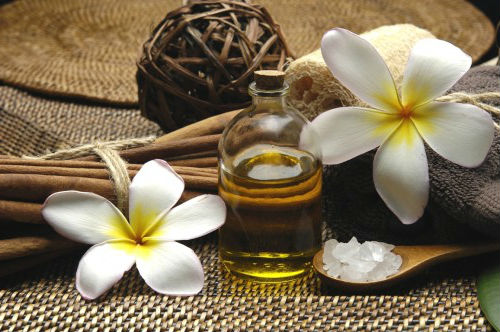 Essential oil of vanilla is appreciated for a sweet pleasant and tasty aroma. It is often used in cooking for cooking cakes, cakes, ice cream, as well as in perfumery. Also, oil is good for the skin, hair and health in general.
Makes skin healthy
Vanilla essential oil supports the skin in good condition, as it contains a complex of vitamins B, which includes niacin, vitamin B6 and thiamine. It also has antioxidant properties, protecting the skin from environmental pollution.
Application: Prepare a vanilla scrub for the face that nourishes the skin. You will need 3 tablespoons of brown sugar, 3-4 drops of vanilla essential oil and a little lemon juice. Mix all the ingredients and scrape the face with this mixture. Then rinse.
Heals toothache
Has anti-inflammatory and analgesic properties that help reduce gum inflammation and relieve toothache.
Application: To remove a toothache, just take a small amount of oil with your finger and apply a tooth and gum to the patient. Massage for a few minutes and leave overnight.
Gives silkiness and shine of hair
The vanilla essential oil makes the hair silky and shiny, and also strengthens the hair follicles.
Application: To prepare a mask for hair, melt the mixture of 1 cup shea butter, 2 tablespoons jojoba oil and 2 tablespoons almond oil. After the mixture has melted, add 1 a tablespoon of vanilla essential oil. Allow the mixture to cool and beat until the consistency of whipped cream. Apply to scalp and hair. Hold for 1 hours and then wash your hair with shampoo.
Soothes
Oil acts as an antidepressant. It has a calming effect on the body, helping to cope with anger, anxiety and insomnia.
Application: If you are depressed or experiencing stress, just breathe in the smell of vanilla essential oil. Always keep a small bottle of oil on hand if you feel sudden mood swings.