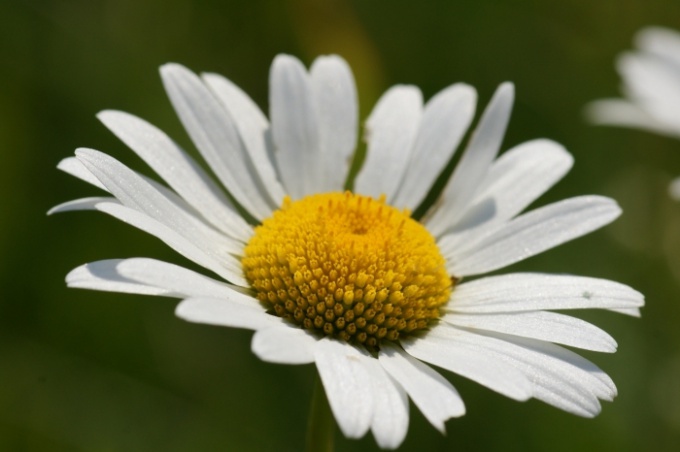 In the daisy, there are many substances that are very beneficial to the hair and skin. This and essential oils, and vitamins, and resins, and minerals – they help to strengthen and nourish the hair.
It is useful to rinse your hair with chamomile after washing your head. To do this, prepare the infusion of grass. Six tablespoons of dried chamomile, purchased in a pharmacy or collected independently, pour a glass of boiling water. The mixture is heated in a water bath for about a quarter of an hour, then cool and strain. Add to the water you are going to rinse your hair. After the procedure, they will become not only more shiny and silky, but also acquire a lighter shade.
A hair mask made from chamomile will help to strengthen hair and reduce its fat content. To prepare a mask, take even chamomile, nettle, sage and plantain. Brew boiled water with a tablespoon of this mixture, strain and add a little rye bread pulp. The resulting composition should be applied to the hair, the head wrapped with a towel or polyethylene. At the first application, keep the mask on your head for about half an hour to evaluate its effect on the hair. After this time, the mask is rinsed off with warm water.
You can try to lighten with chamomile hair in domestic conditions. To the ready infusion of chamomile, lemon juice is added for this, and that the hair after the procedure is not overdried, vegetable oil. But for carrying out such a procedure in Home conditions should consult with a specialist, because the individual reaction of hair to such a composition may be unpredictable.