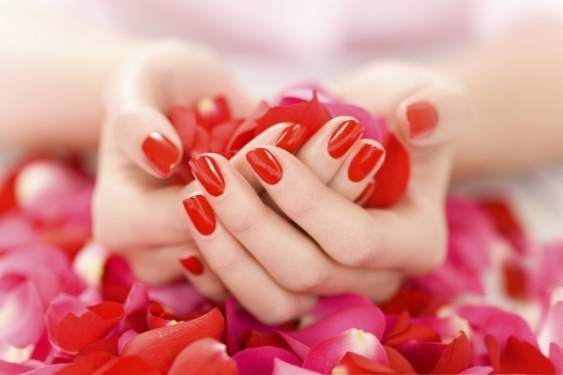 Well-groomed hands can tell a lot about their possessor. That's why women try to carefully and regularly look after the skin. Beauty salons and manufacturers of cosmetic products promise ladies instantaneous transformation of hands. However, do not blindly believe in advertising and spend money on expensive procedures, when you can do with time-tested folk recipes.
Giving a gentle hand skin softness will help a mask made from potatoes. To begin with, peel the middle tuber from the peel and boil it until cooked. Then mash it with a fork so that a mass of a homogeneous consistency is obtained, and mix with a small amount of warm boiled milk. In the mask you can add 1 tsp. castor oil. The resulting composition is applied to the hands with a uniform layer and cover with a gauze cloth. Keep such a compress you need at least 10 minutes. Then rinse your hands with cool water. The potato mask helps to cope with redness and peeling of the skin.
To make a mask that can rejuvenate the skin of your hands, rub in a bowl 1 st.l. liquid honey with egg yolk. In this mixture add 1 st.l. natural rustic sour cream and mix well. Prepared the composition, apply on a clean skin and hold about 15 minutes. After that, rinse first with warm water and then with cold water. This procedure will give the skin firmness, make it soft and velvety. Repeat the mask three times a week.
With age, women are faced with such a problem as pigment spots. They look rather unaesthetic and can spoil the impression even from the most attractive appearance. To solve this problem, mix 2 tsp. month infusion of tea fungus and 1 tsp. onion juice. Put the agent on a cotton swab on your skin, put on polyethylene gloves and leave it overnight. In the morning, rinse your hands with warm water without using soap. Regular use of this mixture will give the skin freshness and lighten the pigment spots.