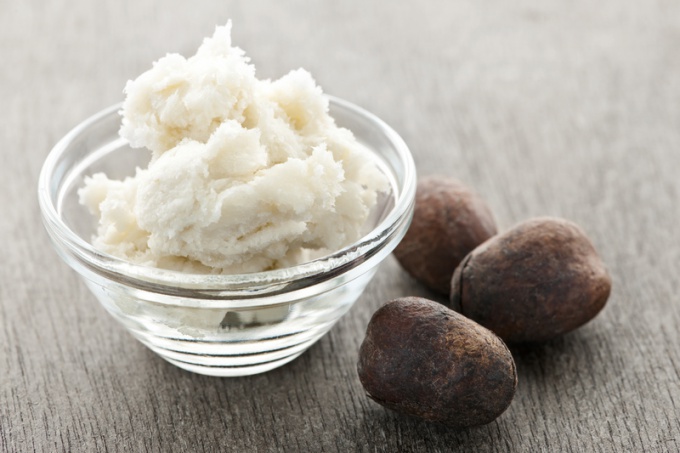 Shea butter (Karite) is produced from the fruit of the Karita tree, which grows only in one place – in the wild in the west of Africa. It is considered an environmentally friendly component and is highly appreciated in the cosmetic industry due to its unique properties. Shea Butter for Skin
Natural unrefined Shea butter has a beneficial effect on the skin condition of the face and body. Back in the 40-s of the last century, research scientists confirmed the fact that the people who regularly use this tool, almost do not suffer from skin diseases.
Shea butter is suitable for all skin types. It effectively protects against ultraviolet light, removes inflammation, swelling and irritation. This product also protects the skin from dryness and weathering, which makes it especially useful in the winter. In addition, Karite oil stimulates the regeneration of cells, prevents the appearance of unaesthetic pigmentation, wrinkles and stretch marks.
Это удивительное средство также эффективно вылечивает умеренную экзему, способствуют быстрому заживлению ссадин, порезов, ушибов, а также уменьшению шрамов и рубцов. Благодаря тому, что масло Карите не закупоривает кожу, его можно использовать также в качестве крема для бритья.
This product has a high content of vitamins A and E, necessary for normal moisturizing and nourishing the skin of the face and body. And vitamin E, in addition, improves microcirculation and slows down the aging process.
Shea Butter for Hair
Shea butter (Karite) also effectively restores the natural balance of hair, nourishing and moisturizing it. It stimulates hair growth and protects them from harmful ultraviolet radiation.
Чтобы укрепить волосы, можно сделать простую маску на основе этого африканского масла. Для этого растопите столовую ложку масла Ши, смешайте с желтком и ложкой репейного масла. Нанесите на волосы, спрячьте их под полиэтиленовую пленку и оставьте на 30-40 минут. Спустя положенное время вымойте голову обычным шампунем.