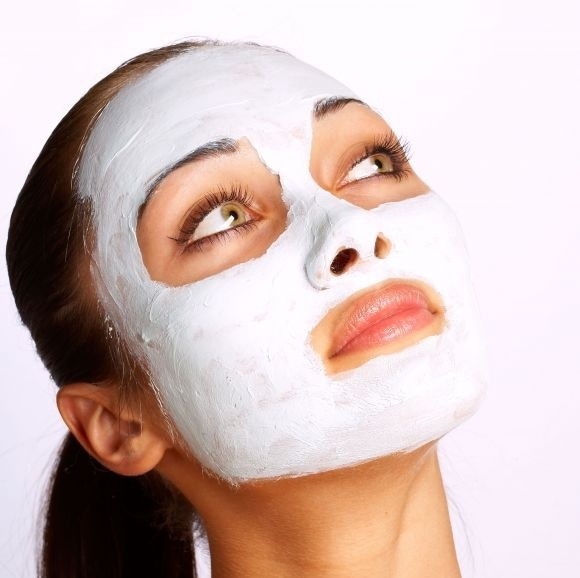 Whichever type of skin you have, you always need to take care of your skin. Masks for the face, made at home from natural components, are much better and more effective than cosmetology procedures. Natural components of home masks rejuvenate and nourish the skin of the face, such masks are considered harmless and hypoallergenic.
Instructions
Moisturizing Mask
If you have dry skin and you do not help moisturizing cream, try as often as possible to make a mask of cottage cheese and butter. For the mask, mix 3 st.l. granular cottage cheese with 3 tsp. unrefined sunflower oil and 1 tsp. liquid honey. All the components of the mask thoroughly mix and apply on face for 15-20 minutes. Wash off the dry mask with warm water.
Mask from pressed yeast
If you have oily skin and you need to remove fatty sheen and achieve narrowing of wide pores, use a yeast mask. For the mask, mix 10 g freshly pressed yeast with homemade yogurt (can be replaced with kefir) and add 1 tsp. any freshly squeezed juice (for example, cranberry, cranberry). Apply the finished mixture in a thick layer and keep on the face for at least 15 minutes. Wash off the mask with a cotton ball warm, and then with cool water.
Soothing mask
This mask perfectly nourishes and soothes the skin of the face, preferably before going to bed. For the mask you need 3 tsp. barley flour and 1 tsp. milled in a coffee grinder oat flakes pour 50 ml of boiling water, insist 5-7 minutes. Then add 1 tsp. linden honey, 1 tsp. unrefined olive oil, 1 tsp. butter or spread. Stir and heat the finished mass in a water bath. After you have thoroughly mixed and warmed up, apply the mask in a thick layer in a warm form. Apply the mixture in warm form on the face.
Tightening Mask
Excellent quick-acting and effective mask for sagging skin, moisturizes well and gives elasticity to the skin of the face. Grate one potatoes on a medium grater, add 1 tsp. melted butter, warm and apply a warm mask to the skin.