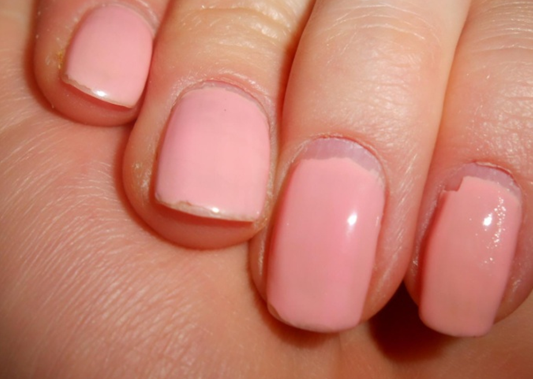 Gel-lacquer becomes more and more popular, which, in principle, is not surprising – and beautiful, and worn for a long time. However, many representatives of the fair sex can argue with this – unfortunately, the coverage is not always worn as much as I would like. The norm of socks is two weeks – cracks and chips after this time can be considered normal, and the nail itself already has time to grow and the manicure does not look so perfect.
Step 1: Degreasing
Начинающие мастера очень часто сталкиваются с проблемами уже на первой неделе носки гелевого покрытия. И, увы, очень часто грешат на материалы. Несомненно, качество базы, топа, да и самого гель-лака влияет на время носки, но есть и множество других факторов, на которые стоит обратить внимание. Самым главным врагом является отклонение от технологии и тут в первую очередь нужно обратить внимание насколько качественно вы обезжирили поверхность ногтя и боковые валики. При обезжиривании стоит отдать предпочтение безворсовым салфеткам (их можно приобрести в специальном магазине или заказать в интернете), а вот от ватных дисков лучше отказаться, так как они могут оставить небольшие ворсинки, что значительно ухудшит качество работы. Обезжиривание нужно проводить в несколько этапов: обработка дезинфектором и непосредственно обезжиривание. Конечно, лучше всего подобрать профессиональное средство, но очень часто в целях экономии используют и недорогие доступные средства, например спирт. Он не только удалит жир, но и избавит ногтевую пластину от прочих загрязнений. Также можно использовать обычную жидкость для снятия лака. После того, как вы обезжирили ноготь, можно наносить базовое покрытие. Просушите базу в лампе 2 минуты и обезжирьте. Как говорят, база — это специалист по жиру. И если после обезжиривания вы заметили проплешины, то еще раз повторите процедуру нанесения базы и обязательно запечатайте — проведите по торцу ногтя кисточкой со средством. От качества нанесения базы, как и от самого материала зависит очень много, поэтому не стоит экономить. Не стоит исключать и того, что материал вам может просто не подходить. Выяснить это можно только опытным путем.
Step 2: Applying the gel and finish
Затем можно приступать к нанесению непосредственно геля и финиша. Их качество также влияет на продолжительность носки. Особенно стоит обратить внимание на запечатывание каждого слоя — это еще один фактор, влияющий на продолжительность жизни вашего гелевого покрытия. Немаловажный нюанс — следите за тем, чтобы не было затеков. это не только некрасиво, но и значительно сократит время носки.
Simple Tips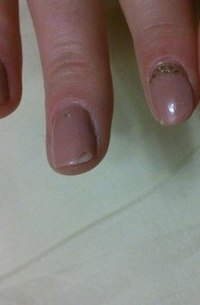 And finally, let's talk about the manicure before covering the marigold with gel. The best thing to do is a hardware manicure – it does not involve maceration. If there is no possibility – it is permissible to make a classic edging manicure, but not less than 1 day before coating with gel-varnish. The duration of the gel coating depends on many factors and very important of them is your attitude to the marigolds. When doing any work on the house – whether washing dishes or cleaning, be sure to wear gloves. Remember that your nails are not a toothpick and not a screwdriver, not a bottle opener and not a scraper! Take care of the coating carefully and you yourself will be surprised how long you can wear on your nails gel-lacquer.