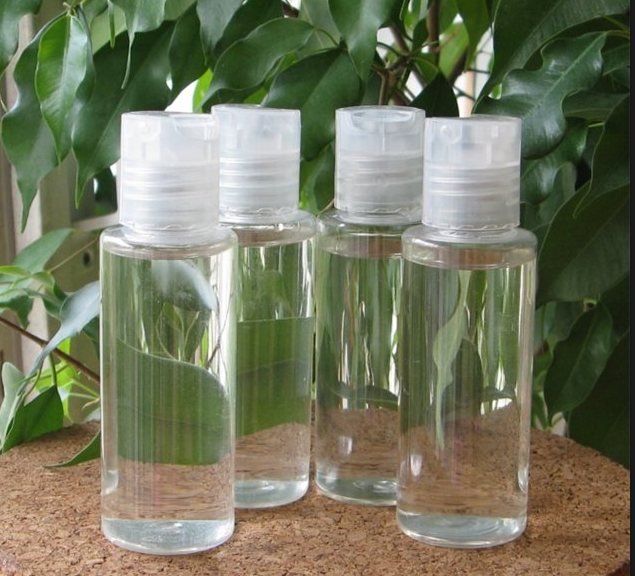 Tonic prepared at home is absolutely natural and full of nutrients. They give the face skin an inner glow, improve its texture, rejuvenate and give beauty.
Green tea and coconut milk
Mix 8 tablespoons of water, 3 tablespoons of green tea, 3 tablespoons of coconut milk, 3 tablespoons of apple cider vinegar and any essential oil of your choice.
Keep the mixture in a small bottle in the refrigerator and shake well before each use.
This tonic can be stored for 2 weeks.
Mineral water with aspirin
Dilute 1 a tablespoon of apple cider vinegar with 6 tablespoons of mineral water.
Then crush the aspirin and add to the mixture of vinegar.
Tonic can stay fresh for a month if stored in the refrigerator.
With chamomile
Make herbal infusion of 1 teaspoon of dried chamomile and 75 ml of water.
Allow to cool and then add 1 a drop of essential oil of chamomile or rose.
Cotton swab put on the face, paying special attention to the area of ??the nose and cheeks.
She has a shelf life of one month.
Pomegranate juice with green tea
Brew a tea bag of green tea in hot water.
While the tea is cooling, dilute the 1 / 8 cups of pure pomegranate juice with an equal portion of the filtered water.
Add a glass of green tea to the 1 / 4 composition.
You can apply the tonic all over your face and neck.
Keep in the refrigerator and use for 2 weeks.
Calendula with milk
Boil 150 ml of milk and remove from heat.
Then add 2 tea dry calendula flowers (1 tablespoon fresh), cover and leave.
Then strain, pour into the container and use for 5 days.
Apple juice with rose water
Take 1 a tablespoon of fresh apple juice and mix with 3 drops of rose water and 1 a teaspoon of honey.
Spoon all the ingredients and gently apply the tonic on the face.
Allow to dry thoroughly so that it absorbs well into the skin.
To moisturize your face, use 1 once a week.
Rose water with orange juice
To 1 tablespoon of orange juice, add 3 drops of rose water and 2 drops of glycerin.
Apply it to the face with a cotton swab.
This tonic is very useful for dry skin type. Apply it 2 times a month.
Yoghurt with watermelon juice
You will need 2 tablespoons of watermelon juice and 1 a teaspoon of yogurt.
Mix them together and apply on face.
You can prepare this tonic 1 once a week.