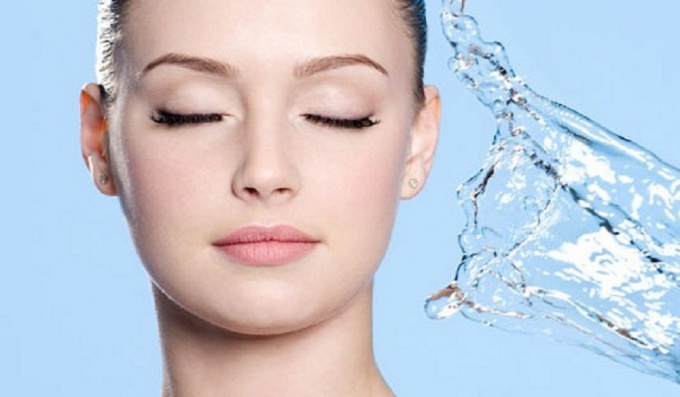 Thermal water is widely used in cosmetology. Healing liquid from underground thermal springs is enriched with minerals that help to retain moisture in the upper layers of the epidermis, which in turn prevents dehydration of the skin and slows down the aging process.
Types of thermal water
Isotonic water has a neutral pH, acts gently, protects even very dry and sensitive skin from drying out.
Hydrocarbonate-sodium thermal water opposite is designed to maintain the moisture level of oily skin. High degree of mineralization of such water allows you to cope with acne and prevent the recurrence of acne. With the help of a cosmetic can maintain the persistence of day and evening makeup on particularly hot days.
Thermal water with selenium helps to protect the skin from the negative impact of any environmental factors, acts quickly and carefully as a rejuvenating agent that neutralizes free radicals.
Method of using thermal water
Thermal water can be used after washing just before applying makeup to give your skin extra protection. After applying makeup it is necessary to fix it by sprinkling the face with thermal water. If you are in a room with over-dried air for a day, use thermal water 2-3 times. Be careful if you go out into the cold. In this case, use thermal water for 30 minutes before walking.