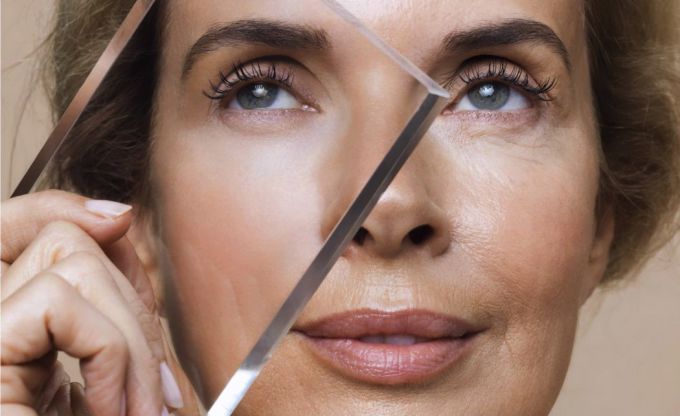 Unfortunately, after 30 years, a healthy sleep and expensive carers are not as effective as before. Nevertheless, not every woman will agree to the notorious injections of beauty, given the fragility, soreness and sometimes even the danger of these procedures. And then comes to the aid of hardware cosmetology – painless and effective.
ELOS-rejuvenation
This method for 15 years is very popular both in Israel, the country that developed it, and beyond its borders around the globe. This method uses advanced technologies that are effective in combating the signs of aging.
Principle of the method. ELOS includes 2 type of exposure: light energy and high-frequency electric current. The quantum of light warms up the upper tissues, which increases their conductivity, the penetration of radio-frequency waves into the deeper layers of the skin. The end result is stimulation of the production of its own collagen and elastin.
Indications. Not only mimic wrinkles, but also more complex problems. So, this method copes even with ptosis, not to mention the loss of elasticity. In addition, the procedure copes with such ailments as post-acne, dilated pores. Well-adjusted earthy complexion.
Result. Wrinkles begin to smooth out after the first session. This method does not require any rehabilitation or additional procedures.
Number of procedures. The course includes no more than 5 procedures, an interval of 5 weeks. The result remains for 6 years, and the appearance will be much better than that of peers.
Fractora Rejuvenation
This newest method demonstrates shocking results. And this is not surprising, because the method allows you to see an effect comparable to contour plasty, that is, with plastic surgery.
Principle. The action is carried out with the help of high-frequency electromagnetic radiation. These radiations penetrate deep layers of the skin. Having reached the collagen, they heat it, so it shrinks. This reduction allows the collagen to be more dense, avoid sagging. But it is the deformation of collagen that leads to aging of the skin.
Indications. Fractora is used for very serious problems. Surgery and injections actually recede, because this method can smooth out deep wrinkles, contour the face and even remove the ptosis. It is worth adding that the procedure is managing and with postponement, and with large pores.
Result. The procedure "updates" the skin. It acts on very deep layers, transforming it from within.
Number of procedures. It is enough to make up to 3 procedures. The interval is 3 weeks.