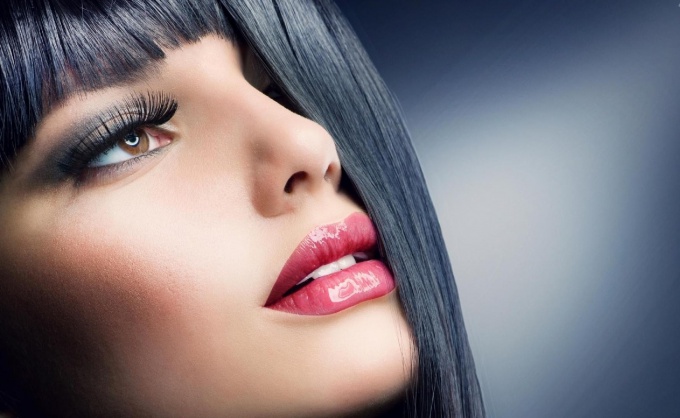 Thin and lifeless eyelashes. It is these eyelashes that can become the result of daily dyeing and curling. To save the eyelashes, giving them volume and length with the success of the latest technology – keratin lamination of eyelashes. This procedure will make the eyes more spectacular and captivating.
To obtain smart, well-groomed eyelashes, keratin is used, which is necessary for the growth and strengthening of eyelashes. Under the influence of keratin, the eyelashes strengthen and increase in length.
How to Laminate Eyelashes
The whole process of eyelash lamination takes no more than 60 minutes. Before starting the procedure, the beautician cleanses and degreases the eyelashes with a special remedy. Cleansing is necessary in order that each cilium maximally absorbed the beneficial substances entering into the preparation for lamination.
To protect the skin of the eyelids, a nourishing cream is applied, which simultaneously softens and moisturizes. On the eyelashes a special silicone mold is fixed, which specifies the necessary lifting of the hairs.
The eyelashes, which are in the silicone tread, are fixed with a special tool. It makes the cilia longer and thickens them along the entire length. The color of the composition is chosen at the request of the client. To fix the result at the end of the procedure, all eyelashes are treated with keratin.
The effect of the keratin lamination session lasts about 2-3 months. Eyelashes acquire a natural sheen, they are slightly twisted and longer. After lamination, cilia should not be exposed to moisture for 24 hours.
Care of eyelashes
Special care for eyelashes after lamination is not required. The eyelashes do not damage the use of makeup or contact lenses. You can visit the sauna and sauna. The special composition of the laminating agent will protect eyelashes from the effects of low and high temperatures, rain or snow. The sight will not lose its beauty and expressiveness. Lamination carefully cares for eyelashes, without having a negative impact.
Contraindications to lamination of eyelashes
Despite the undeniable benefit of keratin lamination of eyelashes, he has contraindications. Any eye disease, pregnancy and breastfeeding is the reason to postpone the cosmetic procedure.