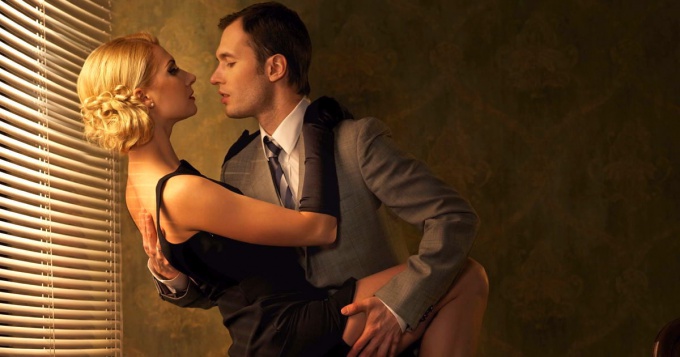 Certainly, in the business world a very important role is played by the person's reputation, his skills, talents, successes. Nevertheless, the business ladies know perfectly well that attractiveness is important for them. A charming woman in an elegant outfit not only attracts the admiring glances of men, but also seems more successful and talented to others. For such ladies, there is a wonderful, effective and very pleasant way to become much more attractive. It's about teaching Argentine tango.
Even 2-3 tango lessons will be enough to learn how to properly hold your back and head, achieve a beautiful gait and posture, get used to watch your movements. If you continue training, you will soon notice that your figure has become much more beautiful and slimmer.
An open, brave woman who does not stoop and is not afraid of her own attractiveness, it is easier to make a favorable impression. But more importantly, such a lady manages to find calm and self-confidence. Her self-esteem is not overstated or understated. A woman who has learned to dance Argentine tango does not suffer from unnecessary doubts, and others notice this.
Argentine tango helps girl To reveal her sensuality, tenderness, beauty. Thanks to this dance, a business woman, even in the moments of working on the most responsible projects, will not forget that she is primarily a lady. This is a very pleasant way to relieve an unnecessary psychological stress and relieve stress. Of course, the calmer and more joyful the woman will have, the more vividly her natural beauty will become apparent, and the easier it will be to conduct business.
Finally, it should be noted that Argentine tango is one of the most pleasant ways to become more attractive. Two-day training is already enough to notice some changes, because you can relax and relax, but it's fatigue and sadness that often make women's faces less charming. In the process of learning you will get a lot of pleasant, as well as very unusual sensations.
Finally, you can distract from worries, completely shifting responsibility to strong male shoulders, and just enjoying hugs, music and smooth movements. If you are tired of office life, accustomed daily to experiencing stress and want to at least briefly break out of this circle, Argentine tango lessons will be an ideal choice for you.