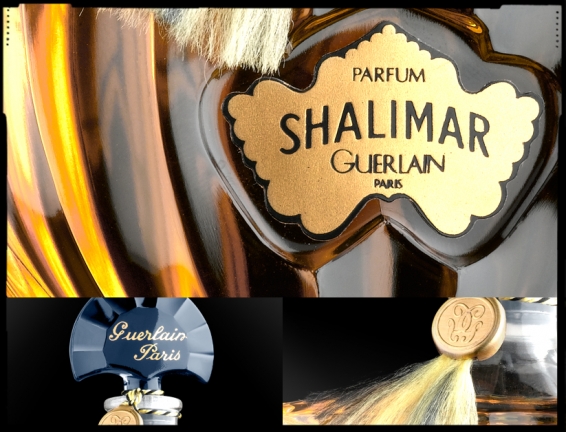 One of the oldest perfume houses, Guerlain started with a small pharmacy. It was opened in 1828 year by a native of the French town of Abbeville Pierre Francois Pascal Guerlain. From the chemist's cellar, where Guerlain mixed his first aromatic compositions, the legendary brand leads the story, which today is associated with the chic, exquisite taste and expensive scent of the best perfume.
Together with the colognes, Guerlain offered customers other products – powder and lotions, floral water for the face. Gradually conquering the market, the perfumer achieved recognition of the most eminent clientele. In 1853, the future Empress Eugene, getting married to Napoleon III, received as a gift cologne created especially for this event – Eau de Cologne Imperiale. The perfume for Her Majesty was enclosed in a crystal bottle on which Gerlen was allowed to place the emblem of Bonaparte – the bee. Later, Guerlain became the official perfumer of the imperial couple, and the bee – an ornament of all the vials for his spirits.
Guerlain was truly a royal perfumer – he created fragrances for the British Queen Victoria, Isabella II of Spain. His sons continued to develop the business. Thanks to Aime Gerlen, connoisseurs of perfumery received the familiar architecture of fragrances (upper notes – heart-base), compositions from a combination of natural and synthetic ingredients, and the first unisex fragrance – the legendary Guerlain Jicky, created in 1889.
The "legendary" epithet deserves dozens of Guerlain flavors, a significant part of which was created in the first third of the 20th century. Their names have become synonymous with luxury and the personification of perfume not as a business, but as an art. Fabulous "Shalimar", whose vintage versions are required to have in the collection any "aroma maniac", Mitsouko, Champs-Elysees … Many perfumes are produced now, but it is less and less possible to hear on a woman a unique "guerlinade" – a chord of certain components , which unmistakably guessed creatures Guerlain. Great flavors give way to novelties, from which the modern consumer expects a clear and simple sound, rather than philosophy and hidden meaning.