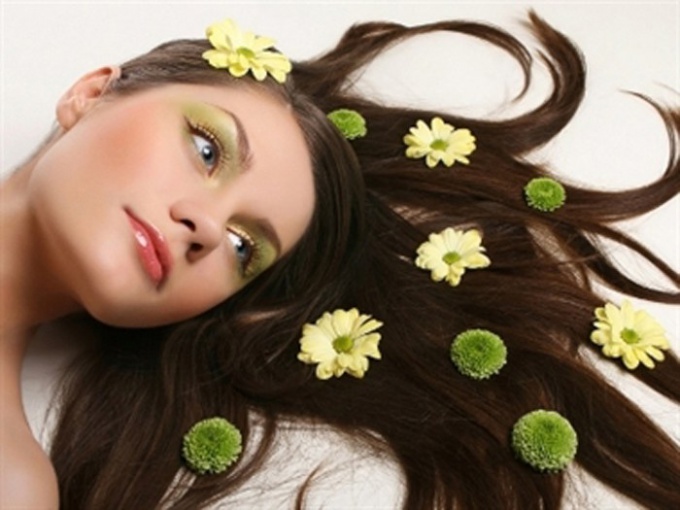 Health and shine of hair is really feasible task for the majority of people. it can be solved by a balanced diet based on a "superfood", such as fruits and oils to treat hair from the inside.
Instructions
Oils.
Omega-3 acids, contained in eggs, nuts, oily fish (such as salmon), will help make your hair shiny. the protein in these foods will also help the hair grow strong and healthy. In addition, the eggs contain vitamin B12 and biotin, which are necessary for healthy skin, nails and hair.
Avocado.
Avocado contains more vitamin E. Only in 50 g avocado contains 8% of the daily recommended level of consumption of vitamin E. If you do not like this fruit, then you can make a mask for your hair. Vitamin E helps to maintain a bright color of hair and prevents the appearance of split ends.
Coconut oil
The advantage of coconut oil is its ability to make your hair shiny and healthy. It can be used as a food, and as a mask for the hair. Apply it to the hair and leave it for 30 min, then rinse. Contained in coconut oil antifungal agents also help protect your hair from dandruff and other scalp problems.
Fruits with vitamin C
Fruits with a high content of vitamin C, such as oranges, peaches, pineapples, strawberries, kiwi, help maintain healthy hair. Deficiency of vitamin C can lead to dryness and brittle hair. Antioxidants contained in these fruits will also help in the fight against free radicals from the environment to protect the hair from contamination.