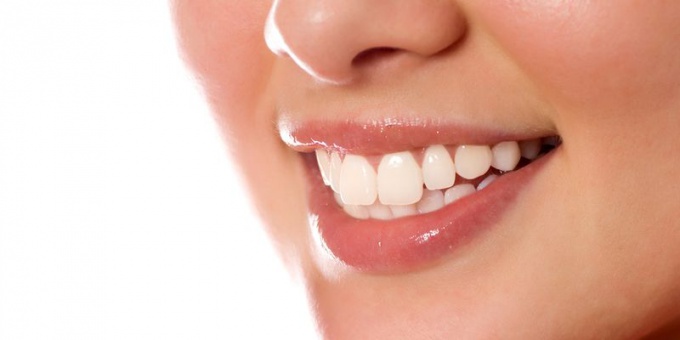 It is possible to fulfill the desire for a beautiful and snow-white smile if you brush your teeth every morning and evening, and rinse your mouth after eating.
From constant care teeth will be clean and well-groomed.
An excellent method of teeth whitening is tea tree oil, but before this procedure it is recommended to check with your doctor if there is any allergy to this medication. Tea tree oil has an amazing effect, with bactericidal and antiseptic properties, and it is also capable of enhancing immunity.
Also, the tea tree refreshes the breath. It acts as a bleaching agent for tooth enamel, as well as anti-inflammatory for the oral cavity. In addition, the tea tree copes with wounds, burns and fungal diseases of the skin.
Doctors recommend using tea tree oil in moderate doses in order not to harm.
Tea tree oil is a natural, but quite specific. To gums and stomach are not burned, you need to use it very carefully.
First, you need to brush your teeth with regular toothpaste, and then rinse your mouth and rinse thoroughly with a brush. After this, you need to drop on the brush 2-3 a drop of tea tree oil and again brush your teeth, and then rinse your mouth with ordinary water to remove the taste of the oil.
You can do a little differently, namely, in ? cup you should dissolve 5-7 drops of tea tree oil, add 1-3 drops of essential oil of orange for more effective teeth whitening. This rinse is recommended to be done every day, where the oil forms a film on the surface of the tooth enamel.
It is important to remember that this bleaching should not be performed more often than 2-3 once a week and do not forget about the measure.