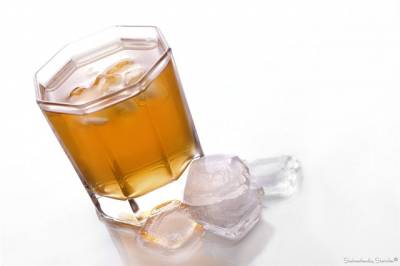 People have known the useful properties of tea since ancient times. This drink gives strength, vivacity, tones up, heals, it perfectly helps with colds. And also tea is good for the skin! There are many ways to use it to give the skin youth and beauty. In the leaves of tea contains more than two hundred nutrients, all kinds of tannins, helping to slow the aging process, smoothing small mimic wrinkles, making the skin more beautiful and healthy.
The most elementary procedure is a tea bath. Pour a liter of boiling water green and black tea (according to 2,5 spoons), leave for an hour to insist. Strain the mixture, pour into a warm bath. Such baths stimulate blood circulation, tone up the skin, tighten it, heal small wounds. In the bath you can add a couple of drops of essential oil of tea tree and orange.
Prepare ice from a mixture of black and green tea, wipe their face. The skin will become more taut, elastic, will get a pleasant matte shade.
Tea water will return the skin a healthy and fresh look, narrowing the pores, eliminating greasy luster. Only the grade of tea should be used in accordance with the type of skin. For example, for combination and oily skin it is necessary to take black tea. Karkade moisturizes dry skin, prone to peeling. Green tea with a drop of lemon juice is suitable for problem skin, reducing acne.
You can use a tea scrub. Conduct the procedure as follows: apply olive oil, salt sea salt, moisten in a glass of green tea, rub on the skin with gentle circular motions. Leave the mixture for a couple of minutes, rinse with the rest of the tea.
For teenage skin, the real salvage will be lotions. They will help get rid of irritations, acne. Take the cotton swabs soaked in black tea, put them into problem areas for about ten minutes. Still these lotions help tired eyes, relieve dark circles.
Regular use of tea as a cosmetic product will help the skin to improve, making it more attractive, fresh, healthy. Try it and you are an accessible miracle cure in the matter!