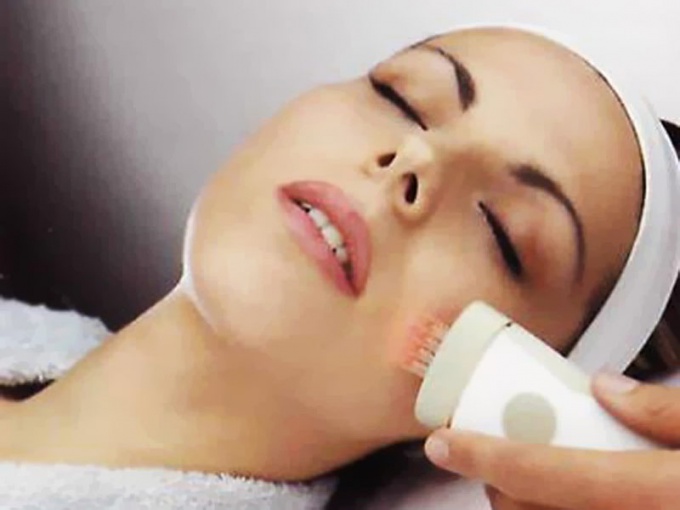 Ladies dream of a smooth skin that would attract a man with a healthy glow. And the vegetation on the face does not fit into this perfect image of a graceful lady, lined up in a woman's head. So what to do if such a problem does arise?
To understand which methods to remove superfluous hairs are effective, it is necessary to study practical recommendations. After all, facial care is a responsible business, requiring care when using different means.
How can I remove excess hairs?
Fighting unwanted vegetation on the face with wax, sugar pastes or epilators is far from always justified, as unpleasant sensations in this case can not be avoided.
For a painless fight with extra hairs, you can:
1. Seek help from specialists in hair removal, cosmetologists in dermatological clinics or beauty salons.
2. Remove hairs in Home conditions special chemical means, or resorting to "people's wisdom".
As for the first option, the specialists will offer you various options for hair removal, among which the most common is laser hair removal. It is by nature painless, but only in those cases when there are no contraindications to the doctor, allergic reactions, irritations, damages, skin sensitivity and other nuances that must be discussed with a beautician without fail.
Not all women have the opportunity to regularly visit expensive clinics or salons, but you always want to look perfect. Yes, and it is worth thinking about: whether it is necessary to give a lot of money for what can be done at home?
Painless hair removal methods
Depilation, in contrast to hair removal (hair removal with the bulb) leaves the subcutaneous part of the hair intact, removing only the outer part. You can make depilation with an ordinary razor as well as applying cream, special resins or folk remedies.
Chemical hair removal is designed to destroy keratin (the main component of hair). The effect of the use of chemicals will not last long. The method is relatively painless (provided there are no allergic reactions). Most often, the means for chemical removal are sold in the form of a depilation cream.
Getting rid of hair folk ways
Folk recipes for getting rid of hairs on the face often include one of the listed components:
– iodine and ammonia;
– hydrogen peroxide;
– potassium permanganate;
– Green grapes;
– pine nuts;
– walnut (partitions, shells) and stuff.
The most safe are recipes from natural plant components (grapes, nuts). Folk remedies, when properly applied, are also effective. But some of them should be used carefully, so as not to harm the skin.
Iodine, ammonia, potassium permanganate and peroxide will only have a positive effect if you follow the safety precautions and prescription accurately, as aggressive ingredients can cause burns or skin irritation if not used properly.